Given the petition we brought to your attention earlier today…
….it's interesting to recall too what we had to say a while ago, about what kind of political animals roam the mysterious jungle called the CPS…
Migrants crossing Channel to claim asylum in UK 'will no longer be prosecuted'
We know Starmer held high rank there..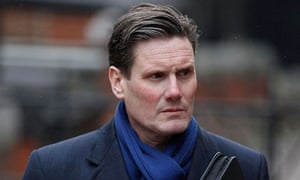 Starmer
…
…and now we hear from another person who toiled in its high-salaried corridors of power, one Nazir Afzal OBE…
….former chief crown prosecutor for the North West.
Speaking of the affront to justice recently perpetrated in Bristol, Afzal had a right old rant.
"It's a complete waste of time and damages confidence in the justice system.
http://www.standard.co.uk/news/uk/suella-braverman-attorney-general-court-of-appeal-emily-thornberry-nazir-afzal-b975540
And yes, each 'Not Guilty' verdict in Bristol certainly 'damages confidence in the justice system. . '
But that's not what Afzal means.
He thinks we should all bow down…
…bend over and take it, whatever perverted notion of 'justice' animated those jurors.
Not just we common folk get warned off, but Attorney General Suella Braverman MP too.
She's had warnings from others in the past…
…who didn't like hearing her identify The Enemy Within.
0000000
So let's hope she tells all those pinko creep shrills to sod off!
Although I have often excoriated disgraceful judges and magistrates..
.
…we must be clear, in this case, that they – the jurors, not the judge –
Judge Peter Blair QC told jurors they must decide the case on the basis of the evidence they had heard, after raising concerns in their absence that undue pressure was being placed on them by excessive rhetoric from defence barristers.
.. should be the object of good people's righteous indignation!
That Bristol judge also rightly told the noisy uppities watching the proceedings to desist from disorderly conduct.
He also warned members of the defendants' many supporters about their behaviour in court… 
Were the jurors intimidated by the red rabble?
Or was it just bad luck in the jury selection process that allowed too many empanelled…
.
…who see the world from the same twisted angle as the undesirable accused?
I don't have the resources to get answers, but I hope somebody can.