Apologies for the rude word, but read on and you'll understand why!
….
After an arguably all together too enjoyable Saturday, I was on my second mug of black coffee Sunday morning before it seemed acceptable to trawl through the media for blogworthy tidbits.
…
Hangovers are best cured by aforesaid caffeine fixes, but also by concentrating on reasons to be cheerful, and one such arose from the noisome Guardian left propaganda rag, a grisly spectre named Marina Hyde, whose elegant vocabulary has inspired us before.
The foul-mouthed cow allegedly  read English at Christ Church, Oxford
  –
– but her fancy education evidently provided her with inadequate words to criticise Jacob Rees-Mogg MP coherently. The Hyde-Hag was reduced to calling the Brexit champion, wait for it, a…
 'sh*t-lord!'
=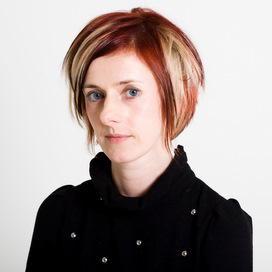 Marina Hyde
Back then, we asked if The Guardian could 'compel or cajole its columnists to wash their gobs out with carbolic soap now and then?'
But this past Sunday, my immediate thought, my reason to be cheerful, was –
'Thank God I Didn't Have To Wake Up Beside THAT, This Morning.'
……
'There really is something of the shite about her!'
The foul-mouthed brute actually used that sentence, which sums up her own personality beautifully, to attack Anne Widdecombe MEP, a respectable British lady of advanced years but of unimpeachable character…
.
Ann Widdecombe
.
…simply because Horrid Hyde disagreed with the Brexit Party MEP's exemplary denunciation of the oppressive essence of the Brussels Empire.
I decided to read Foul-Mouth's whole turgid screed.
It was laced with obscenities – including the F-word, and 'w*nky' – and then I checked out the brute's background, to ascertain what aspects of her upbringing could have created such an utterly unacceptable human being.
Some inner-city warren of deprivation?
Hardly.
The middle-aged pinko pukette had a pampered, privileged upbringing, which even her real name, Marina Elizabeth Catherine Dudley-Williams, suggests.
Her Grandpa was a Tory MP, a baronet, who, to his credit, took sensible stands on criminal crack-downs and once called for the resignation of Homo Heath.
Her Daddy inherited the baronetcy and sent his 'proper little madam' daughter to ultra-posh private schools.
Then, as previously noted, she got her degree from Oxford.
So no excuses there for her filthy mouth.
So is her problem genetic, Tourette's Syndrome, maybe, if it's not  derived from environmental factors?
Alarmingly, she's married with kids. Does she talk to them the same way she addresses her Guardian readers.
'F -off to school, ya wee shites!'  'Pick up yer w*nky toys!'
Or does she reserve her vile vituperation for the poor mugs who read the tripe in that God-Awful Guardian?