A lot of people think Gaelic is Scotland's native language, and it is…
.
.
…for some thousands of Highlanders and Islanders.
ooo
But in the central and southern parts of the country, Lallans, Old Scots, was spoken everywhere.  .
Not that different from Olde English…
..
.
…though linguists will jump on that, for there are significant distinctions.
Yet Lallans lingers on and, still comprehensible, has a certain resonance, as with..
Nane The Waur Furra Hingin'
which, as I've explained previously –Ayo, Malaysia – Hang 'Em High! And Ignore UK Sticky-Beaks! – simply means what the old judge said about a convicted criminal, who'd be…
..
'None the worse for a hanging!'.
'
And here's a scumbag….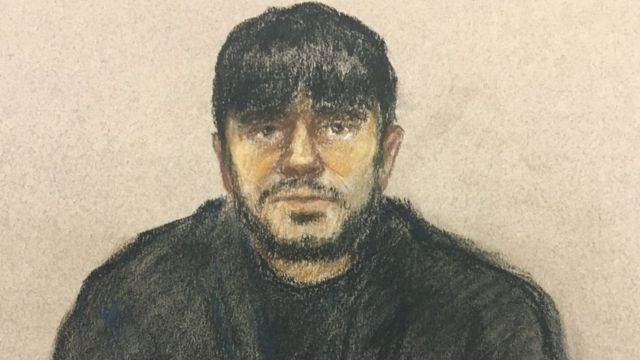 …who fits that bill.
PS  If you read the linked report, you'll see how his racialised hang-ups about the British Empire played a part.
How many other anti-British psychotics….
….is 'de-colonised history' in UK schools producing?