The first question that occurred to me when I read about the astonishing claim by the Belfast representatives of the rogue regime in Beijing was simply this-
Why are these agents of despotism still in Ulster…
…when their outrageous disdain for the law should have seen them kicked back to the homeland misruled by Adolf-the-Pooh?
.…….
…
As far as Ulster's First Minister is concerned, it was always hard to believe any normal politician in a civilised country would endorse the marxist totalitarian tactics seen in Hong Kong.
Indeed, since the Reds made their assertion, Ms Foster tweeted to say her position was that of the UK government and she would be writing to Ms Zhang "to underscore my disappointment" with the consulate's account.
But what about Blood-Beast Adams' protege?
.
O'Neill, simpering with Blood-Beast Adams..
….
Ms O'Neill also tweeted, saying she made it "very clear" in the meeting "that I supported the 'One Country, Two Systems' international agreement."
Which in fact is just what Adolf the Pooh's Carrie the Quisling and her collabo comrades in Hong Kong are saying they support!
O'Neill's tweet accords exactly with Prince Metternich's description of the Holy Alliance in 1815-
…a loud-sounding nothing!
It's open to any interpretation you or I or the Chinese Communist Party care to choose!
Historically, Sinn Fein's heroes in the IRA murder-gang in fact resembled (on a much smaller scale, of course) Adolf Xi's PLA storm-troops…
.

Tibetan martyr

!
…
…revelling in brutality against innocents, very much into ethnic cleansing – think of Kingsmill – and today's Sinn Fein's triumphalist cultural war, levelled at British Ulster…
.

.
….carries echoes of Beijing's subjugation of both Tibet's and the Uighirs' cultural identity, enforcing an alien language where it does not belong.
So no wonder it is unclear whether Ms O'Neill will co-sign the letter being drafted by officials at Stormont. A DUP spokesman said it was a matter for Ms O'Neill, while Sinn Féin did not respond to further queries on the matter.
…but it's not in the least surprising.
Sinn Fein/IRA are notoriously hostile to the right of Ulsterfolk proud of their British identity to exercise the universal right to self-determination.
.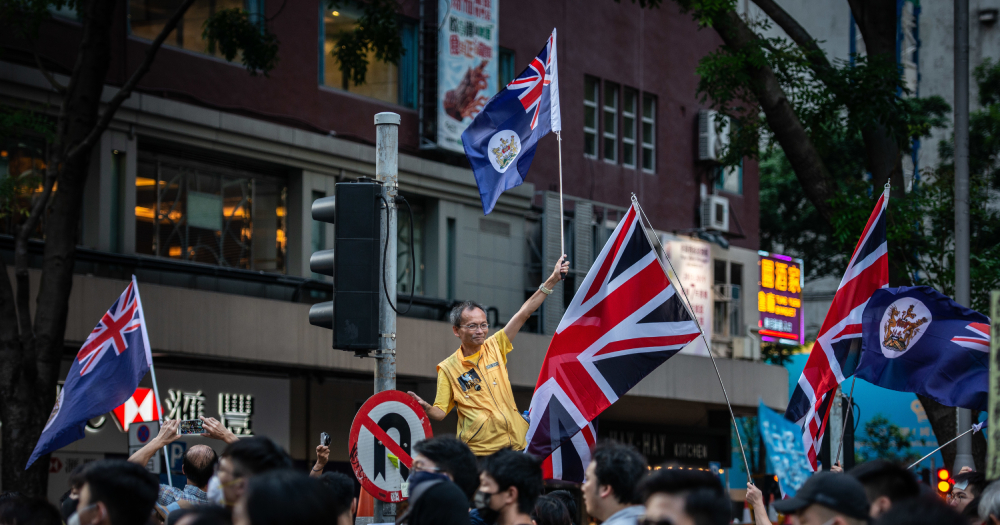 Why on earth would anyone imagine they'd feel even an iota of sympathy for those brave young men and women in Hong Kong, who, like Ulster loyalists, understand how precious the British heritage of freedom truly is!