After our recent look at the 'brave' yellow-belly leaker in the USA…
…I was prompted to look back on what I've said about the lack of serious investigative journalism.
Although mostly I bash the BBC…
BBC Hides Truth About Child-Molestor! 
Not So Merry! ANOTHER Of BBC's BLM Cover-Ups! 
Cricket Whiner 'Creepy?' A Cover-Up? 
…many media leftists did the same thing with the Dirty
Donkeys.
=
Similarly, after I read this last month…..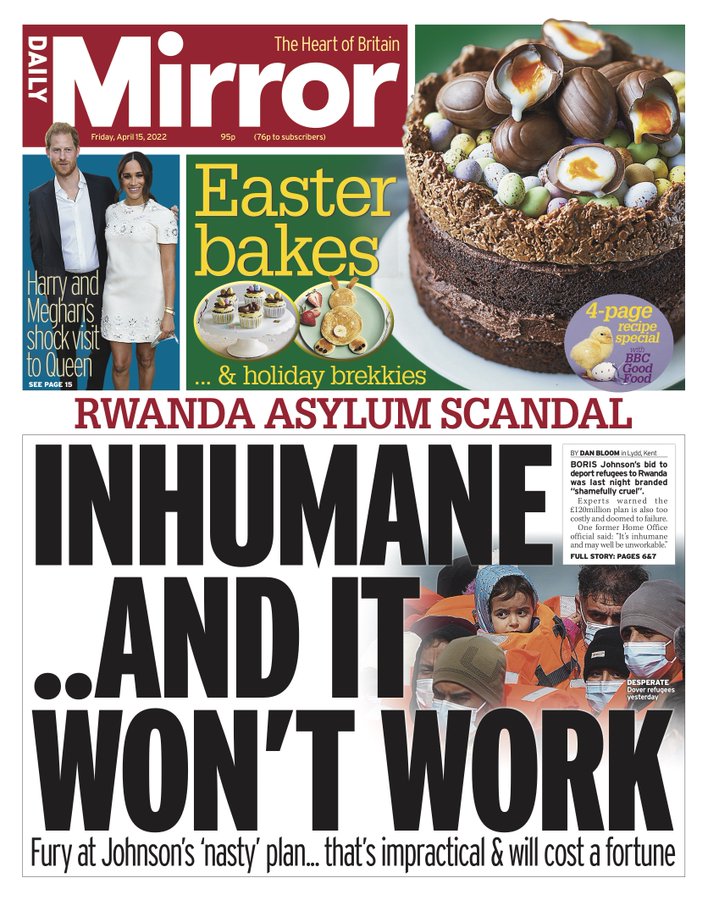 "Inhumane and it won't work," says The Daily Mirror's front page, quoting the scheme's critics which include an unnamed former Home Office official.. 
https://www.standard.co.uk/news/uk/priti-patel-sayeeda-warsi-rwanda-boris-johnson-channel-b994548.html
…I wondered why nobody has exposed (or even tried to expose?) this skulking verbal sniper, a swine eager to wound but unwilling to raise his ( or her!) head above the politically-partisan parapet.
At least no dimwit left agitator in Britain has echoed that Clintonisto clown in America.
Nobody so far has hailed the flatulent unnamed former Home Office official as 'brave!'