Hard not to feel a modicum of sympathy for the parents of the evil Jack Letts, aka Jihadi Jack, who went eagerly off to frolic with the ISIS rape-gang, after reading the Guardian's interviews with them today.
I suppose the parents of murderous beasts like Osama Bin Laden and Charles Manson and Fred West…
…
…or more obscure scumbags like the predatory 'migrants'' prowling Europe…
….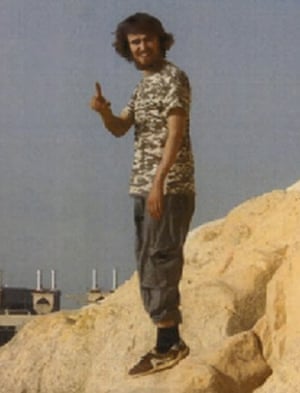 Revelling in his presence in the evil caliphate, Jihadi Jack Ketts
…
…must have felt sick at heart too, when they realised what monsters they'd spawned.
Even so, Letts' father, at least, who admits having brought him up to 'question imperialism and oppression,' and no doubt a lot of other leftist hogwash too, has to resolve for himself how far down the demonic road to Raqqa he may have propelled his satanic son.
However, that's by the by.
What I want to raise today is a question that needs to be asked, again and again, which has not yet, so far as I know, been put to the gruesome twosome vying to be Tory Party leader, namely –
…the fact that 400 of the 900 British nationals who went to Syria to support Isis have now been repatriated. (The home secretary, Sajid Javid, gave a statement confirming that number in February, in a Commons exchange in which it emerged that "only about 40" of those 400 had or would face trial.)
…..
….
Only 40 out of 400 put on trial?
Shoulda hanged the lot at Heathrow!
Incidentally, I rarely take seriously the conspiracy theories that pop up in the far-left media, but when the Guardian writer ponders whether 'this quiet "policy"…might have been useful politics to keep one or two vivid individuals still in Syria in the public eye…

.
…his words conjured up a credible picture, May and Javid, closeted in a Downing Street ante-room…
…figuring out how to deflect the outrage over her disgusting provision of a safe haven in the UK for jihadist vermin.
….
I know the ballots are already being marked and posted, but the process is on-going
After Johnson's grovelling to backward bints this weekend…
.
….it's my view he's not to be trusted, no further than one could throw him.
He should be put on the spot on Theresa the Appeaser's 'Welcome Home, Fanatic Fiends!' policy.
And Hunt too.
Who will order a round-up, and bring the ISIS beasts to justice?