One expects men to resort to crude language from time to time, as I myself have done ….
….now and then.
But I abhor foul-mouthing in the presence of women, and I especially abhor foul-mouthed women.
We heard that insufferable bint just elected to Congress by a bigot-infested area of Michigan earlier this month…
=
…and have published reports on other examples of dumbo sows who can't contain the obscenity that roils their malicious minds, by some of whom you are unsurprised…
=========
…but others you'd expect to be capable of civil debate…
 
 '"f**k outta here with your white feminism. I said don't at me b**ch. I'm a 

professor

…"
….And there was a recent case of an elected member of the SDLP, the party which has collaborated with Sinn Fein for years…
=
Claire Hanna's 'gob****e' remark….
…who reviled a unionist opponent obscenely…
=
,,,but this past weekend we had a middle-aged British bat –  who, we have learned, read English at Christ Church, Oxford  – refer to Jacob Rees-Mogg MP as, wait for it, a…
 'sh*t-lord!'
=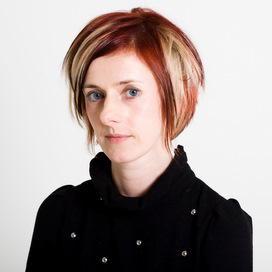 Marina Pike
The Guardian is a dreadful newspaper, but is entitled to air its subversive views.
However, can it not compel or cajole its columnists to wash their gobs out with carbolic soap now and then?