The sectarian zealots are really making a meal out of their latest excuse for shuffle-strutting.
To you and me, it might seem archaic to want a man arrested for what I, at least, regard as the mediaeval 'offence' of 'blasphemy!'
.
.
But we know there are bloodthirsty primitives out there, or at least out here..
…who think arrest would be a mere appetiser.
Whatever you think, the fanatics will be causing traffic problems in Jakarta tomorrow, 25/3, so unless you have urgent business in town tomorrow, best stay home.
I was planning to go shopping for bacon…
…
….but that'll keep till Saturday.
What's all about?
It's that PA212 mob, who intend to stage a rally in front of the State Palace….
.

…  to ask for blasphemers to be arrested.
OOPs!
Not just one alleged 'blasphemer,' not just the pastor, but Indonesia's admirable Minister of Religion, Gus Yaqut…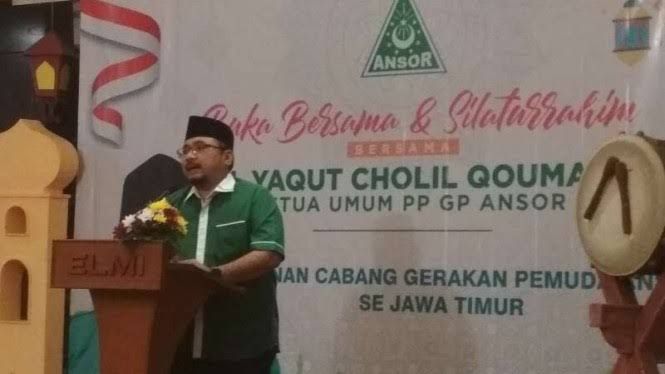 Yaqut Cholil Qoumas…
..and verily an all-star cast!
"Arrest and imprison the religious blasphemers Yaqut, Saepudin, Abu Janda and others," said PA 212 Chairperson Slamet Maarif. . 
https://news.detik.com/berita/d-5996320/pa-212-dkk-bakal-gelar-aksi-2503-minta-penista-agama-ditangkap
As usual, I ask why these people insist on calling for 'thousands' of their fans to show up on a Friday, a working day…
.
.
…maximising inconvenience to normal commuting Jakarta folk.
Sunday would make more sense.