A 2016 report into his abuse found staff at the BBC missed numerous chances to stop him.
=
And now the BBC tells us anxiously that somebody in a crowd shouted 'Jimmy Savile' and Starmer had to be bundled away by cops?
Ludicrously, at 2pm today, Jakarta time, I heard the BBC describe Savile simply as a 'TV personality…'
.
.
…hiding the jarring truth that he was BBC's pet predator!
.
.
Nor did Little Laura Kuensberg mention Savile's BBC relationship in her long BBC website screed. 
0000
Whilst anyone who reads this blog, even once a month, will be aware of how much I abhor Jellyfish Johnson….
Boris – A Worm Who's Turned Every Which Way But Right
True Colours? Jellyfish Crawls To The Coven! 
A Jellyfish Trapped In A Fairy Circle?
Nothing Wrong' With 'Woke,' Bojo? Get Real -It's Sick And Subversive
Has Anyone Costed Bojo's BLM Appeasement Commission? 
….it's important to note that his remarks about Starmer's presence at the top of the Crown Prosecution Service during the Savile scandal need not be dismissed or twisted as so many media hacks have done.
Far right celebrates after Johnson repeats 'Savile slur' in parliament
The Telegraph makes the point that whoever heads any organisation has a desk on which the buck at least used to stop.
ooooo

Fair point!
ooooo
Having considered all that, why was Starmer NOT involved in the decision?
It seems fundamentally odd that the handling of a case involving such a 'high-profile' low-life as the BBC's child-molester would not have been referred upwards, so that at least the top dog could have a look.
If Starmer was kept in the dark by his underlings, the question arises – why was Starmer kept in the dark?
On the other hand, what we know about the Crown Prosecution Service suggests that Starmer was not the only leftist lurking in its corridors..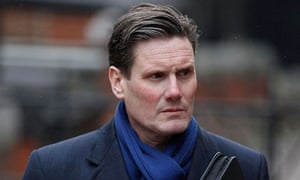 Starmer
We should ask why Jellyfish has not ordered an investigation into how many leftists are still employed within CPS ranks…
=
=
…and if they are basing decisions on ideology rather than the right of decent British people, adult or children, to be safe from predators.