I spent my post-grad year pursuing Soviet Studies – a good doctor needs to know about disease- so I have some knowledge of how Stalin culled his foes in a series of purges.
Now I see the senescent, if not senile, bungler in DC has been made to emulate that paragon of marxist totalitarianism.
White House Press Secretary Jen Psaki suggested Conway, Spicer, and others from the past administration are not "qualified" to be on the board and do not "align" with Biden administration "values."
"The President's objective is what any president's objective is — to ensure you have nominees and people serving on these boards who are qualified to serve on them and who are aligned with your values," Psaki said at the presser. "And so yes, that was an ask that was made."
https://www.dailywire.com/news/kellyanne-conway-fires-at-biden-over-unprecedented-removal-from-military-academy-board?
=
Purge victim Kelly-Anne Conway
=
Kelly-Anne is not the only victim.
Sean Spicer too is under a similar threat.
But what puzzles me is the reference by Psaki to 'values.'
Biden has no known values.
He played political games with 'racists' when he was a senator, and now he panders to 'anti-racists' and BLM savages.
He appointed a transfreak to his  administration.
He is making war on women….…
.
He has shattered America's reputation around the world, to the extent that nobody trusts the USA as an ally any longer.
=================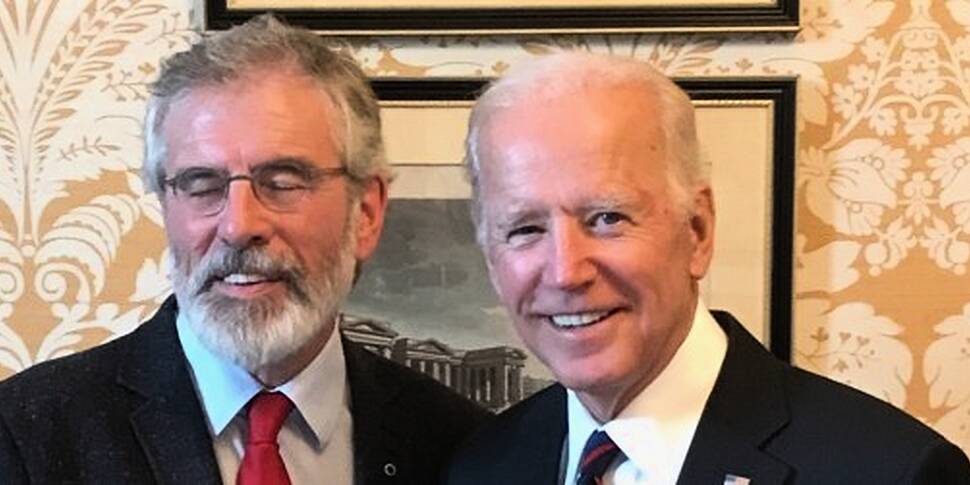 https://www.dailymail.co.uk/news/article-8922741/Picture-Joe-Biden-Gerry-Adams-IRA-chief-tried-kill-Army-officer-emerges.html
While we're at it, let's not forget the rebuke he earned this month from Lord Trimble, over arrogant intrusions into the UK's internal affairs, in Ulster
Biden is an abomination.
No values visible.
…..