Good news from the USA, where a judge 'declined to dismiss a lawsuit filed by Virginia Tech women's soccer player Kiersten Hening.'
….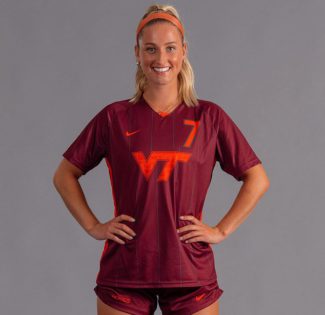 I'm no expert on American law, but I'd say tthatmeans the brave young lady can get on with her complaint against a coach named Charles Adair who allegedly went woke-wild when she refused to engage in pre-game BLM kneel-creep nonsense.
What a pleasant change to read about a lady footballer one can admire, after the pro-terrorist filth we heard..….FIFA Should Ban Those Pro-IRA Soccer Sows! …from those Eire shrews.
Why on earth should a player be benched for abhorring a display of nasty racism?
Find out more about the lawsuit and wish Kiersten well.
---