Now here's a good example from Across The Pond!
Some of you are already aware of how Lloyds Bank refused to let a share-holder put a question on their use of company money to boost a secretive Europhiliac pressure group, the CER.
Lloyds Bank, Still Funding Secretive Europhiles! 
…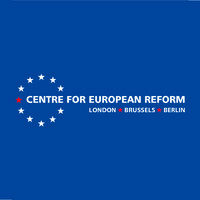 ….…
…though there are plenty of others in the Big Biz anti-Brexit ratpack.
Lloyds

Bank refused even to allow a question onto the agenda of a recent

AGM

, which merely asked how they justified funding this organisation that likes to skulk behind closed doors…
Bad banksters, ashamed of their pro-Fourth Reich politicking.
…
Now we see that an American bank  –
oooooooo
…the unwholesome activities of which we have noted in the past….

…
JPMorgan

will donate $1 million to the Southern Poverty Law Center (SPLC) and the Anti-Defamation League (ADL)..
Big Biz Banksters Funding Hate Group – Tell 'Em Off!  
…ooooooooooo
– is, not before time, being put under pressure by good Americans.
….
JPMorgan Chase & Co. wants to exclude shareholder resolutions from two conservative watchdog groups that relate to the bank's closing of the account of a religious-freedom nonprofit founded by former Kansas Gov. Sam Brownback.
"They need to be transparent about the decisions they make to de-bank clients," said Paul Chesser of the National Legal and Policy Center.

Chesser also noted the new purported business ties that came to light between JPMorgan and elite convicted sexual predator Jeffrey Epstein.  READ
..
Isn't that interesting, especially since JPMorgan, along with other big banking names like Rothschild and HSBC, are ALSO on that Europhiliac agitprop gang, the CER's, sponsor list.
…
Feast your eyes!
…yes, it's from a while ago- I welcome any update!
CORPORATE DONORS