More and more Brits, and Americans, surely, have begun to realise that banks, and, logically, bankers…
========

…..
…are not on our side.
I'm prompted to restate the obvious after reading the thoughts, or more precisely, the worries, of Mr. Howard Davies.
Never heard of him?
Me neither, but after poring over the Guardian, I learned that the Chairman of NatWest Bank  'is a worried man…
Oh yeah?
He is worried about political polarisation. He is worried about the long-term impact of Brexit on the City of London. And he is worried by the pushback against globalisation.'
BUT…
One thing he is not especially worried about is the health of the bank he chairs. https://www.theguardian.com/business/2022/may/21/natwests-sir-howard-davies-im-quite-pessimistic-brexit-was-a-significant-mistake
Well, he damned well should be, and would be, if the millions of Brits disgusted by the way wokery is rotting the UK's moral fibre…
…acted on their disgust and closed their accounts…

…not only in his bank but on all the others who have embraced the maladjust ideology.
Nor should we forget Barclays Bank…
Barclays

 memo tells staff 'black lives matter'
https://www.fnlondon.com/articles/barclays-memo-tells-staff-black-lives-matter-20200603N
No assertion by Barclays that…
ALL LIVES MATTER?
.
…
…and…
Barclays

' UK chief executive has been criticised for sitting on the board of a charity with ties to a group designated as a terrorist organisation by Israel….
https://www.telegraph.co.uk/business/2022/01/30/barclays-uk-boss-urged-sever-charity-links-terrorist-group/
….
…and, certainly not Lloyds Bank, not just for this….
..
Yuk – Lloyds homo-promo trash
…but for this..
The Centre for European Reform is a think-tank devoted to making the European Union work better and strengthening its role in the world.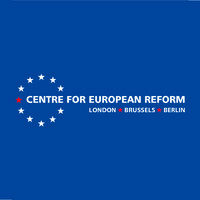 ….the EU should take on more responsibilities globally, on issues ranging from climate change to security.
Lloyds,  like HSBC, and Barclays last we heard, is still aiding and abetting that rabid  Europhiliac outfit.
Oh, and what about this?