Sorry folks, the headline is a bit of personal jesting, a film from decades ago, which a young lady insisted on being taken to see at the cinema.
https://en.m.wikipedia.org/wiki/Ordinary_People
Contemporaneous with the excellent Red Dawn, it was, in contrast, unutterably depressing – I fell asleep, much to her indignation.
Zzzzz….!
Now…
Listen to this outburst from some Amnesty bint named Laura Trevelyan.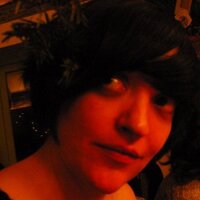 "Scrapping the Human Rights Act has long been the intention of Mr Raab and others not because they want to extend any protections, but because they want to slash away at the powers ordinary people have got to challenge the government and its decisions," she said.
https://www.theguardian.com/law/2022/mar/27/amnesty-hits-out-at-tory-plans-to-replace-human-rights-act-with-bill-of-rights

.