Marine Le Pen has served her party and her country splendidly….
…and she will continue to do so….
…as leader of the patriot party in France's National Assembly.
But that party, the RN, now has a new dynamic young leader.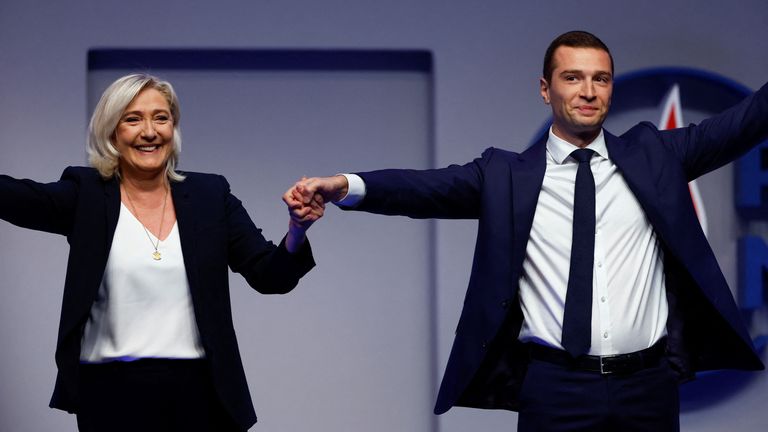 Ya gotta hand it to Jordan
Bardella

, Marine's 23-year-old top MEP candidate!
When the various party reps were asked by a tv station to bring one item into the studio as a symbol of their campaign, young
Bardella

arrived brandishing a kitchen sieve!
Why?
"I didn't have to think for very long: the sieve was perfect…
.
…Just like that sieve, the EU lets a lot through: weapons, migrants and terrorists," he said. "Products that endanger our health. The EU isn't protecting us."
..and just as we praised his good sense three years ago, we look forward to more quotables from this French patriot, expressed with similar elan.