We have always called him Le Muppet, because he is so lacking in the quality of 'gravitas,' that steady and firm character that marks a real leader, instead exhibiting a shallow shabbiness….

=
….and when he tries to compensate for his inadequacies by coming on strong – aka going nuts! – he merely confirms our analysis.
Off the leash, he's dangerous!
=
=
What better example, on Election Eve, than his rabid rant at Poland's decent and honourable Prime Minister…
Macron calls Polish PM 'a far-right anti-Semite' in row over Putin talks
https://www.bbc.com/news/world-europe-61043344
 ….Mr. Morawiecki, which has led to Poland summoning the French ambassador over Macron's gutter howl.
=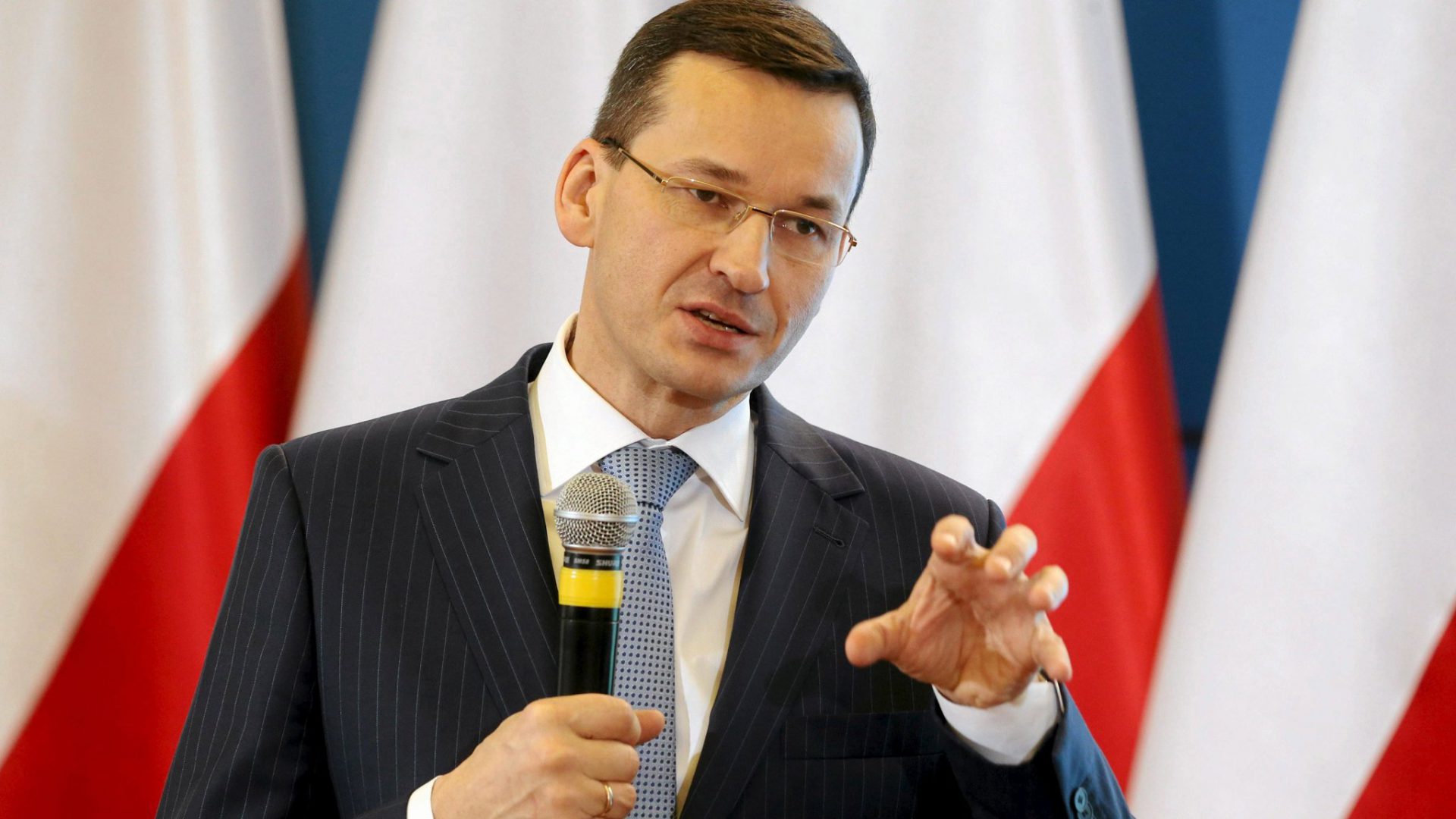 Mateusz Morawiecki –   Le Muppet's target!
=
This outburst was apparently in response to the Pole's perfectly legitimate question – would Macron negotiate with Hitler.
Maybe Le Muppet would or maybe not, but there's NO excuse for his vile retort.