So many times we see young people on our TV screens behaving like a mob of morons.
As with those cretinous 'supporters' of the American women's soccer team, disgracing themselves, their familes and their country.
…
Fans Chant F*ck Trump On Fox News After US Women Win World Cup
….
And it makes a lot of good people wonder what harm such dross will do to their country, if and when they ever grow up.
It's not just in the USA, of course, because we see simpleton brats blabbering about the weather in Europe and Australia…
.A 'Woke' Oz-Brat – And Other Linguistic Oddities…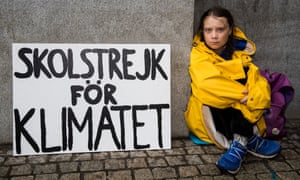 ….and similar retards in the UK.
---
But hope springs eternal!
A pinko pollster has shrilled in dismay at how young Americans are seeing through the gaystapo propaganda fed to them by Hollywood freakos, fake-news media and politicians who have u-turned spinelessly on the issue – or rather dropped the mask!
"These numbers are very alarming." 
I believe the reason this is happening is simple: millennials have had the gay agenda crammed down their throats their entire lives. And 75% of them have at least one friend who is a homosexual, which means they may have personally witnessed the pathologies that come with homosexuality. It looks like the more they know about the homosexual lifestyle, the less they like what they see….
https://www.afa.net/the-stand/culture/2019/07/lgbt-study-shows-an-erosion-of-support-by-millennials/
Read it all, please, and rejoice!
Deep down, of course, normal people find sexual perversion extremely off-putting, but when sleazy teachers brainwash kids at school and the disinformation continues…
.
.
…many suppress their natural revulsion – especially when there can be a fearsome price to pay for defying gaystapo intimidation.
.
But eventually, even a millenial worm will turn.
Fortunately, the many decent young people who never gave in are there, waiting to welcome the weaker brethren back to sanity.