The vile pig who raped and murdered 14-year-old Susanna Feldman has been given a life sentence.
We made brief reference to this case last year…
But anyone familiar with the lousy German justice system knows deep down that the Iraqi scumbag Ali Bashar will not die in jail, unless some public-spirited convict does what the German government and courts never do – the right thing.
===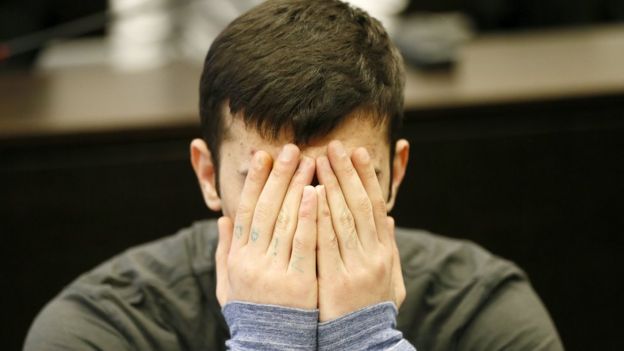 =
But once again the BBC report goes down the rotten road followed by much of the left-liberal media, and HIDES a key part of the story.
Instead of the evil face of the predator, the BBC shows him hiding behind his murderous hands.
Thanks be, not all media are so gutless.
So we can once more remedy the UK state broadcaster's shortcomings, as we did earlier this week –
 – the alien fiend clearly identifiable, alongside his young defenceless German victim.
=