What the HELL?
=
That was my reaction last night, an expression of dismay at Turdo in Canada, Mama Stasi in Germany, and the lame-duck leftists in Italy!
I was ready to ask if there was no road low enough that these demented 'leaders' would not travel it?
=
=
But while they're bad people, they are now denying all knowledge of this particular plot – or s0 they say, according to the morning news.
Innocent till proven guilty?
Let's see.
But we need to look at whose hitherto hidden hand has now been revealed!
Just as recently as last week, Israel's government was winning admiration across the Western world for its stated determination to kick out illegals and jail those who resisted.
=
No more!
Yesterday we read that those three already infested countries had been identified as some of the nations that will take in the migrants.
That's not, of course, legitimate honest migrants, but thousands ( 16000, so Reuters said) of the crimmigrant rabble that Israel wants rid off.
The swine must have thought they'd won the jackpot!
=

=
Mind you, if decent patriots in the three victim countries felt bad, I'll bet plenty of decent Israelis were disgusted too.
Other migrants, many of whom are seeking asylum, will be allowed to remain in Israel, which they entered illegally on foot through the border with Egypt, for at least the next five years….
Disgracefully, this dirty deal was hatched with an organisation  – the UN – which most Israelis see, correctly, as their enemy.
Netanyahu said the U.N. High Commissioner for Refugees had agreed to organize and fund the new plan that would take five years to implement.
======
That Commissioner, yeah, that would be…who?
 – an ITALIAN!
Filippo 
Grandi

, whom we've exposed as our common enemy before…
………
Grandi




..an Italian clearly unmoved by the plight of his fellow-citizens, especially those Italians least able to defend themselves…

52% OF RAPES IN ROME COMMITTED BY IMMIGRANTS, 59% IN MILAN, 40% IN ITALY

…who have suffered at the hands of undesirable aliens.

But skip the renegade Italian – for now.

What might happen when those 'five years' finally elapsed?

Never mind what further miseries would have been visited on innocent people in Italy, or Germany, or Canada, at the hands of this new illegal horde.

Ask instead –

What message would thereby have been sent to undesirable aliens across Africa, that simply by violating Israel's borders…
=
=
…they'd be in with a chance of gaining access to the rich and juicy troughs known to be available in Canada, or Germany.
But today, suddenly, we read of a total U-turn by Netanyahu!
Speaking to an outraged nation, the Israeli leader had this to say.
=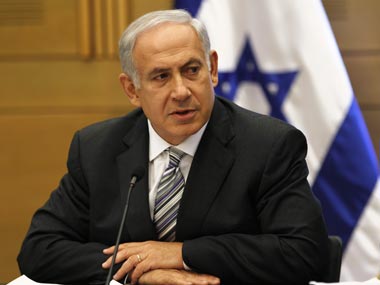 =
"…I am attentive to you…In the meantime, I'm suspending the implementation of the agreement."
But what else did he reveal? It turns out that the previous plan to remove the illegals had foundered…
=
…due to pressure from the European Union and a liberal American advocacy group…
So Britain's enemy in Brussels is not content to bully and boss about Brits – and anyone else in Europe who dares to stand up to their malignant agenda…
=
…but has now extended its sphere of influence to the shores of the Sea of Galilee?
Exactly what went on between UNCHR and EUSSR?
Collaboration, with no regard at all for the people who really matter, who of course are not the lawless infiltrators who gate-crashed sovereign borders, but the honest citizens of Israel, of Canada, of Germany, of Italy?
Truth will out, perhaps.
=
=
Just don't ask Liar Juncker!
Netanyahu should be pinned down, firstly, for more details of exactly how the presumptuous sticky-beaks in Brussels put pressure on a country in which they've no right to interfere…
=
…and secondly,for guarantees that there will be no further moves to dump his trash on Europe!
Because even as I type this, there will almost certainly be talking in EUHQ about how to take in not merely the 16,000 but the whole bloody lot…
=
Frans Timmermans, the Dutch vice-president of the European Commission, said that "diversity was the future of the world," and that Eastern European nations would just have to "get used to that." 
http://www.telegraph.co.uk/news/worldnews/europe/hungary/11893375/
…to be parcelled out via that infamous quota scheme, to achieve the EuroCommissars' grand design.