,"To the brothers who reside in the lands of the infidels… he said, according to CNN, "hit the pigs in their communities so they no longer feel safe even in their dreams."
==================-
Just watching the news off and on, last night, as today, and what should I see but a Belgian teacher, recounting how one of the filthy pigs, Bilal Hadfi, who hit the headlines last weekend…
———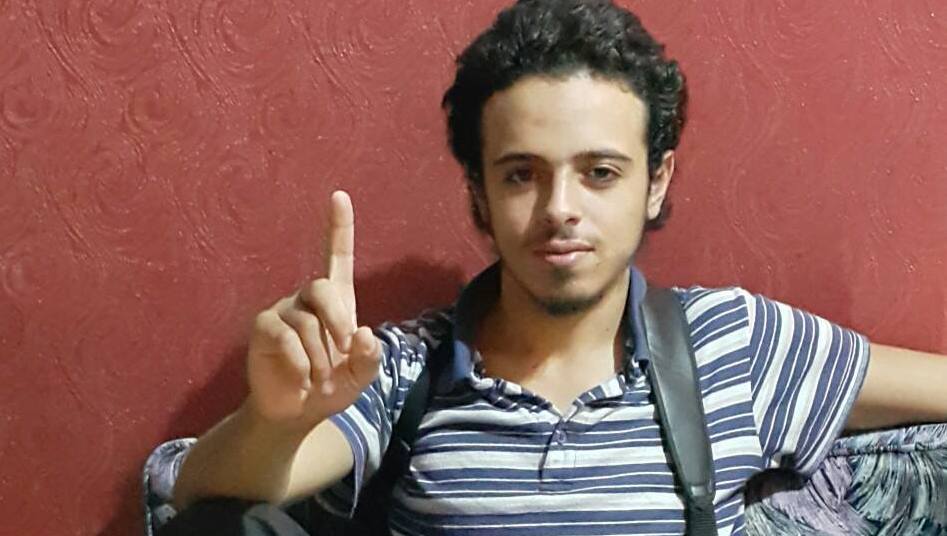 Bilal Hadfi, an evil jihadist pig
————
…was vociferous in her class-room, lauding those other swine who murdered the Charlie Hebdo people.
Here's a Flemish language interview – http://deredactie.be/cm/vrtnieuws/videozone/programmas/journaal/2.41791?video=1.2498133
The teacher says she did her duty and reported the brute to the school authorities. 
And then?
The school PRESUMABLY reported him to the police – if not, heads should roll. Figuratively, of course!
But seemingly, despite loud and unequivocal support for an Islamist murder gang, the juvenile jihadist was not put safely behind bars. That's reprehensible.
If the slimy little swine had been in prison, he'd not have been in Paris last week.
But I'm not going to single out Belgium for blame.
Brits are fully aware of Cameron's pathetic grovelling to the European Court, for years, when he should have lost no time in handing over the mangy beast Hamza to our American allies.
Pig Hamza Convicted, But Snake Cameron Blocked REAL Justice! …
… and Anjem Choudary remains unexpelled from the realm. He WAS arrested, but last I heard, the traitor is out and about in London!

–

–

Time every single satanic menace of that sort was locked up, prior to deportation.
…………………. 
—
But first, we need to tackle the Enemy Within, not just the cringing creeps I have just seen on France24, urging their country not to fight back, but also in institutional terms.
We have to cut loose that putrescent albatross, the European Court, from around Europe's neck.
Oh, and what about some sections of the media, such as the BBC…?