Here's a sensible fellow who makes an impressive contrast to the shilly-shallying (and sometimes disgraceful) antics of UKIP's big-wigs which we have had to deplore from time to time.
=====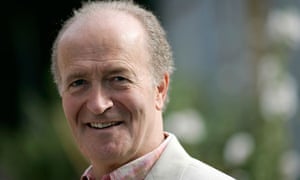 The patriot party could have done so much better had their various high-ups shown Alan Craig's commitment to decency, as reported in ( of all places) the queers' paper of choice, Pink News – yes, I DO check out what the enemy media are up to!
Craig, newly given the job of UKIP Families and Children spokesman, has asserted that same-sex parents "damage" children and describes LGBT-inclusive education as "child abuse…"
About time too.
Lots of good British patriots were not only put off UKIP…
 …but actually driven out of UKIP –  Now, 

UKIP

, Apologise and Invite Him Back!   – by the pro-pervert rantings of people like that pinko Steve Crowther.
=
Crowther
=
…the party's official response to a local newspaper interview given by Donna Rachel Edmunds, one of Ukip's new councillors in Lewes, East Sussex, in which she argued — on perfectly sound libertarian principles — that businesses should be free to choose their customer base….Ukip's chairman Steve Crowther described this as 'beyond what is acceptable.'.  http://www.spectator.co.uk/columnists/james-delingpole/9225161/ukip-needs-an-ism-and-i-know-just-the-one/
Unacceptable to the intolerant in-crowd in the political establishment and the left-liberal media, no doubt!
BUT…
But to the millions of Brits whose adherence to traditional values was dissed by Cameron when he imposed homo-weddings with no referendum?
=
To those principled Tory Party members appalled by Theresa The Appeaser's witch-hunt against honourable, veteran MPs like Andrew Hunter?
To be fair to Pink News, they quote extensively from Mr. Craig's wise musings on the issue, only adding predictable adjective like 'extreme' and 'shocking!'
So I will do the same, minus their adjectives!
"Their gay-rights storm troopers take no prisoners as they annex our wider culture, and hotel owners and registrars, magistrates, doctors, counsellors and foster parents, grandparents, adoption agencies and traditional street preachers find themselves crushed under the pink jack-boot.
=
=
In another entry penned last month he wrote: "The language of morality, virtue-signalling and political correctness is one of the weapons the Left uses to shut down opponents and capture our culture.
"If you opposed David Cameron's 2013 same-sex marriage legislation, gay activist leaders Ben Summerskill or Peter Tatchell could smear you as a homophobic bigot and you'd find yourself ejected from the media mainstream and excluded from polite metropolitan society.
"What's to be done?
There is here a great opportunity for UKIP to do again what it does best: ignore the demands of political correctness, stop worrying about tomorrow's headlines, confront the political establishment head-on and insist on pushing a vital but avoided social issue onto the national political agenda whether the old parties like it or not.
=
=
"We did it courageously with Brexit and uncontrolled immigration. We stood boldly alone over grammar schools and gay marriage.
"For the sake of our children let alone the cost to the tax-payer, we should repeat this by tackling the crisis of family breakdown and promoting the traditional stable family. In fact we should become the Party of the Family."