Latika Bourke, of Australia's major leftist newspaper, the Sydney Morning Herald, made the most of her guest status on BBC's Leftist chat-show…
.
'.
.
..to advance the Austrian anti-monarchy agitprop movement.
'The reason the monarchy stays is not because they love the monarchy...'
Needless to say, UK Pravda had not one of the miilions of loyal Aussie royalists in the studio to balance the ex ABC pinko bint…
0000
…whose only saving grace was a hint of cleavage!
But we also had the horrid Guardian hag …
00000

…Polly Toynbee, shrilling about Britain's similar problems.
 'We need a written constitution, we need somebody to be in charge.'
But unusually, not much Trumpophobia from her today, though the Dateline fanatics have never yet had a Trump defender since they issued their Big Lie..
…

…though towards the end today, we got a glimpse of the BBC's new target.
BBC Concept of 'fair and balanced!'
.
They had a typical pinko Yank, a sometime hack with the USA's tax-leeching NPR…
Michael Goldfarb
…
…name of Goldfarb.
He got into a kind of marathon rant….
Yammer yammer yammer..
…about how 'hard rightwing governments have shredded' constitutional proprieties.
"…we've seen what Trump did, Johnson did, Morrison did..
.
…. since the 1980s, the Thatcher Reagan duopoly...
I guess the leftist ranter didn't have time to name all the objects of his partisan animosity…
…but he sure hates anyone who vexes the Left, and…
…wow!
He quickly made time to identify a brand new tnreat –
.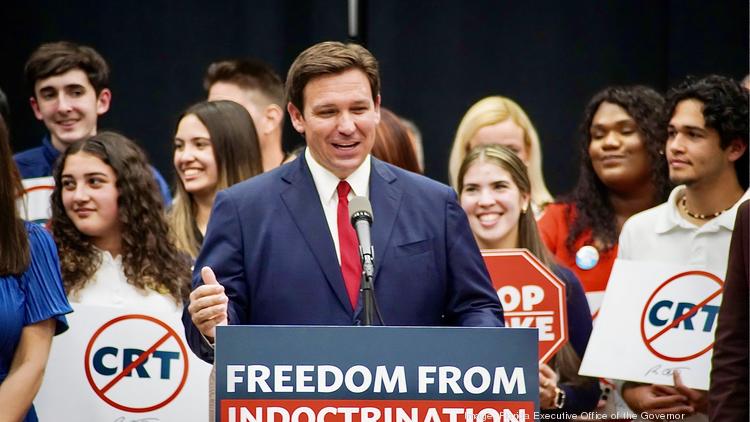 000000
Florida Governor Ron DeSantis, a man who has done so much good…
….but whom pinko creeps like Goldfarb will doubtless be using BBC Dateline to disparage from now on.
Get this.
'DeSantis is intelligent.. it's shocking that intelligence could be so wasted…'
Who does this Insolent podcaster nonentity think he is?
Next the slimy bigots who run that propaganda show…
…

…may have their flunkeys issue another Big BBC Lie – that 'we will try to have DeSantis supporters on our show!'
Don't hold yer breath!