Entirely predictably, the pro-crimmigrant lobby across Europe is trying to exploit the invasion of Ukraine to advance their pet project – illegal alien incursions.
=
=
There was a report about Grupa Granica, a Polish network of NGOs monitoring the situation on the border with Belarus, whining as follows -: "
"For almost half a year the same government has violently pushed back people from many other countries trying to cross through Belarusian border."
And three cheers for the smart Poles, who can tell the difference, on the one hand…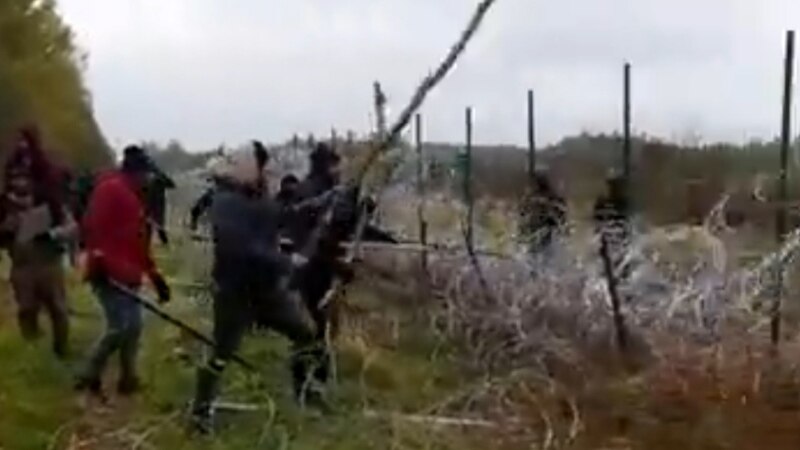 ——————–
– between violent fakers who fly across half-a-dozen countries or more to use the Belarus dictatorship as a helpful springboard to get their snouts into the public purse of Poland, and then Germany…
/
/
…then France…
….and finally El Dorado UK…
=
….where Priti Useless and Jellyfish Johnson provide genial coast-guard vessels, not to guard the coast but to bring uninvited savages, who have carefully, deviously, destroyed their documentation…
….so their true purpose cannot be detected –
0000000000000000000000000000
….and on the other hand…
…people from Ukraine, a friendly neighbour, under direct attack, with whom they share civilised values..
– as far as we know, Ukrainians do not rant about killing 'blasphemers…'
=
=
…do not think polygamy's okay…
….and do not force little girls into marriage with depraved adult males
Poland exercises common sense!
But Granica has a much simpler analysis.
=
.
"It is racist to differentiate people and their access to basic migration procedures based on the country of their origin.
Why don't they have access to the same treatment.."
WHY?
Here's why!