Not if you're easily nauseated!
It's enough to make you sympathise with people who favour 'blasphemy' laws!
The pervert lobby is evidently fairly entrenched in many parts of California, as we have reported previously…

===
…but even so, this report from Mass Resistance, who do a grand job of opposing deviant indoctrination of children, has some pretty ripe photographs indicating the hate that motivates the gaystapo,
I append only one, with the link.
https://www.massresistance.org/docs/gen3/19c/CA-Chula-Vista-DQSH/protest_091019.html
Up to you if you wish to wade into the hateful 'gay' swamp.
….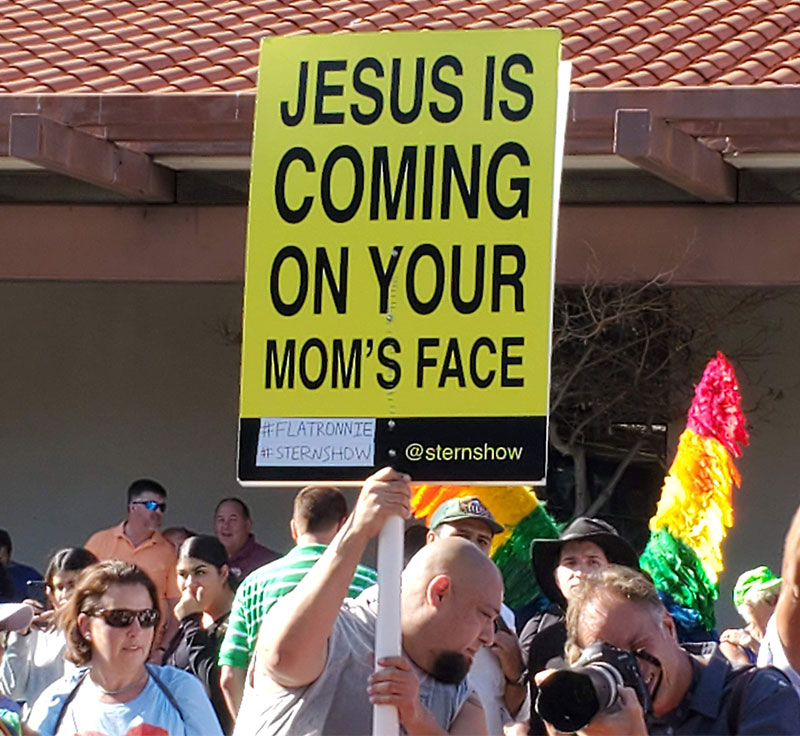 Anyone able to idea the gross overweight freak holding the grossly offensive placard?