I see there's a new party in Canada, the Saskatchewan United Party…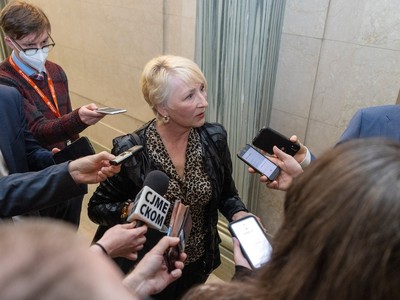 Nadine Wilson
.00000
…led by a lady named Nadine Wilson, who broke away from the ruling group in the provincial legislature.
I'm already impressed with her party, because it has attracted hostile comment from a pinko named Phil Tank in a local rag.
https://thestarphoenix.com/opinion/columnists/phil-tank-2023-will-test-how-far-right-moe-is-willing-to-go-in-sask/wcm/c289efcd-84d7-4e21-ace2-16b6f99efa46/amp/
He seems especially offended by criticism of CRT, even casting doubt on the reality of that cultural marxist off-shoot….
.

..
…and similarly rails too at the Sakatchewan United Party's opposition to gender ideology oozing into schools.
Given how so many Canadian schools have become infested by freaks…
…

….over recent years, we can only hope that the new party will thrive and be troubling for both the rotten Canadian media AND for the woke brain-wash project in general.
.
.
It would be strange if Saskatchewan's educational institutions were unsullied by woke evil.
I have readers in several provinces of the great Dominion, so one hopes they will keep me up to date.