The rather nifty girl in the photo below is Grace Natalie, leader of a very new party, and she and her colleagues keep asking interesting questions and getting darn few useful answers.
=======)

=
Her Indonesia Solidarity Party is in no position to win power in next month's elections, and will be lucky to win even a handful of seats in the legislature.
But although they have unfortunately chosen to describe themselves as the "the millennials' party" – because they have some odd rules about age ( PSI's leadership must be under 45!) – they have a nice knack of making the in-crowd parties uncomfortable.
Last week Grace gave a speech and just a brief quote may tell you why I am inclined to like her.
She referred to her distaste for living in a land"where taxes are systematically stolen, people are not able to worship in peace, and bigotry can be spread openly in public." 
=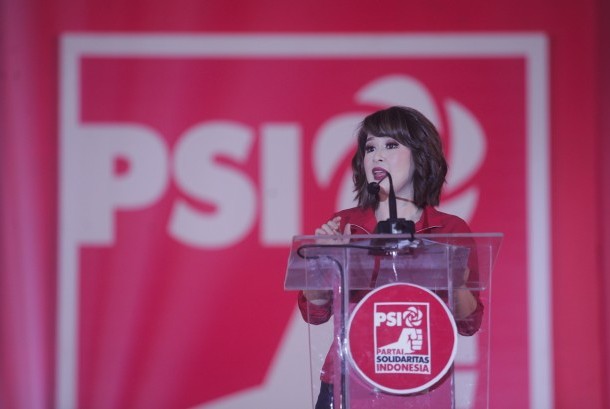 Good stuff!
And the same report in the Jakarta Globe also refers to another speech she delivered in February, in Jogjakarta, which sounds even better, because she not only spoke sympathetically about that poor lady Meiliania, imprisoned for complaining quietly about the noise from the local mosque…
=
==
…but she also called out the big names here who parade around saying how pluralist they are but fail to condemn sectarian law-fare, which their party comrades around the archipelago wage against minority creeds.
"Fake nationalists are people who claim to be nationalists but took part in passing discriminative religious laws. Fake nationalists are moderates who were silent when Meiliana was persecuted. Fake nationalists stayed silent when places of worship were closed down," Natalie said.
And we have seen so many churches closed.
But it gets better all the time. for she asserted that the Indonesian Democratic Party of Struggle (PDI-P) and the Golkar Party, the two ruling parties who claim themselves pluralists, were actively involved in drafting, passing and implementing 58 sharia-based bylaws throughout the country.
Fighting talk, indeed, and you'd expect her targets would quickly defend themselves, either denying her accusation or at least disowning any bigot minions who were found to be involved in such obnoxious local legislation.
NOT SO!
The Democratic Party's Ferdinand Hutahaean reckons Grace likes to 'intentionally cause controversies to be in the spotlight.'
That's what principled people do, Ferdinand, so thanks be that somebody does!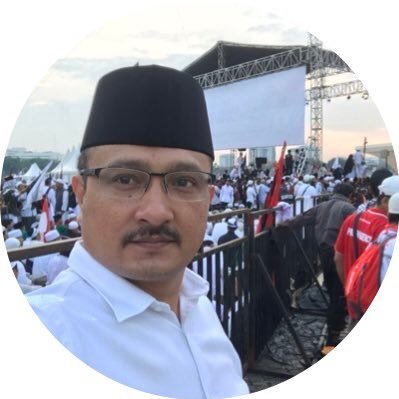 But by way of contrast, Ferdinand condescendingly scolded her not to "act like a child teaching ducks how to swim…"
Rather unpleasant, that. If sectarian water-fowl are inflicting foul persecution on decent people anywhere, they need a lesson, otherwise they should get plucked!
But Ferdinand did at last show he had a sense of humour (I hope!) when he added that Grace was "intruding on senior parties who have contributed a lot to the nation."
=
=
Meanwhile, his colleague, Democratic Party chairman Jansen Sitindaon, seemingly unaware that the most discriminatory edict ever issued here was the Tri-Ministerial Decree  –https://jakartaglobe.id/news/ahmadiyah-followers-indonesia-attacked/ –  promulgated during the time in office of previous president, Democrat Party nominee SBY…
==
[[[[[[[[[[[[[[[[[[[[[[[[[[[[[[[[[[[[[[[[[[[[
…complained that –
"Grace may not have realized that Jokowi is the current president. The events, including the case of Meiliana in Tanjung Balai that she mentioned, happened during Jokowi's reign. So it's a slap on Jokowi..it would have been better if the speech was addressed directly to President Jokowi and his coalition. So that they are aware…"
Yes, Jansen, fair comment, though I'm sure the government IS aware.
But what have YOU said and done about it?
What have you done for the oppressed Christians who gather every second Sunday across from Jokowi's Palace?
…

Have you ever joined them?
Not to be outdone, PDI-P chairman Hendrawan Supratikno offered a biting response to Natalie's criticism of PDI-P as one of the parties who were silent on cases of intolerance and proposed the most religion-based bylaws.
=
"Maybe this new party [PSI] is uninformed. In some cases, they seem provocative or overdramatic. All talk and no walk," Hendrawan said.
OK,Pak Hendrawan, if you think they're 'uninformed' – please inform us.
What has the PDI-P done to get Meiliana released, like seek a presidential pardon?
What has the PDI-P done to repeal the draconian Tri-Ministerial Decree?
Why isn't that church opened, as both the Supreme Court and the National Ombudsman have ruled in favour of the congregation?
Maybe the PDI-P HAS done something to tackle these scandalous situations. If so, all Hendrawan needs to do is tell us.
Pending that, I look forward to further outbreaks of plain talk from what Jansen dismissed as the 'Indonesian Sensation Party.' 
One assumes he did not intend for his description to be translated into Informal English!
very good indeed; very impressive or attractive.
I think Grace's party is a welcome break from the mealy-mouth scene.