As Europe and America bear witness to populist politics, Professor Papanek says he would not discount the possibility that a McCarthy could one day return.'
A completely irrelevant – and illogical – conclusion to a weird wander back through time, indeed.
Yet if you read the BBC website article, you'll see how morally skewed the whole thing is, from the gloating description of how a bare-faced Communist got off the hook on a legal technicality…
( there was no doubt of the S.O.B's guilt. The swine even boasted later that he was 'proud' to be part of the hypocritical totalitarian marxist movement!)
His name was Leon Kamin…
..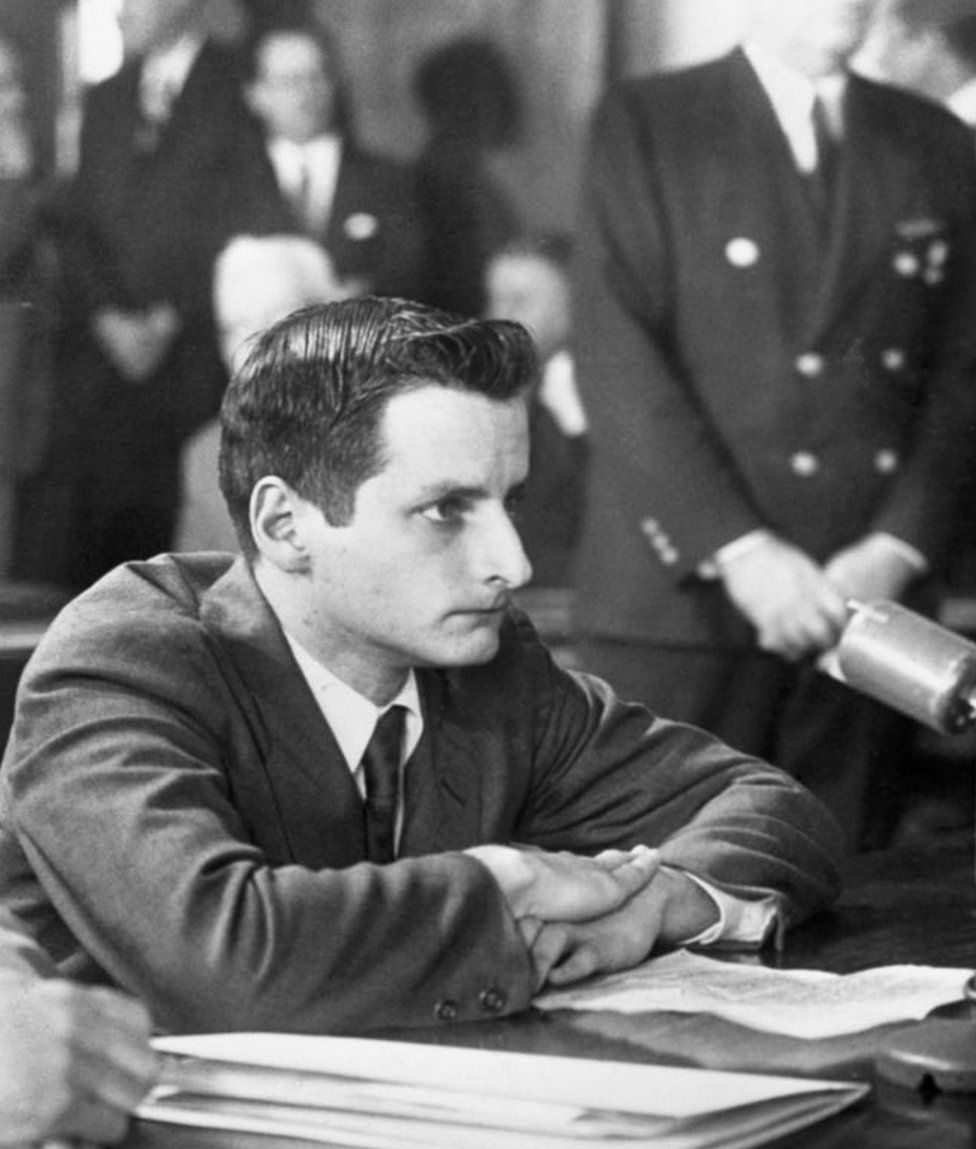 "I was proud of it," he said.
–
Senator Joe McCarthy was an American hero who, contrary to the trash-talk masquerading as history pumped out by Comsymps ever since, DID expose red infiltration of United States government and military institutions.
'
As did the House Un-American Activities Committee, on which, of course, McCarthy did not serve. He was in the Senate, not the House.
However, that is a detail. The sort of louche liberals and mincing marxists who infest the BBC probably don't care about details. This isn't the first time the tax-funded UK state broadcaster has failed to do the hero justice.
Senator Joe
————————-
That Kamin creep got away with his communism because the people in the court cheered when Senator McCarthy walked in. The judge ruled this prejudiced the hearing.
But most of the traitors who escaped retribution simply invoked the Fifth Amendment excuse, declaring they could not be forced to tell the truth about their Communist collaboration.
As I've said before, the

phrase 'Fifth Amendment Communist' was applied to undesirables who abused the constitution to hide their enemy allegiance.
============================
The whole tone of the BBC piece, from start to finish, is almost sycophantic, it's so obviously on the side of the red vermin – its message seems to be that while some non-communists were wrongly accused, our sympathy should extend beyond them, to the scum who were legitimately exposed and dealt with.

But that's what we expect from the BBC.

–

.

What we didn't expect, but should have, is the absurd attempt to link the Fifties with the battle today, with that crack-pot quote used by the BBC to round off their inexplicably(?) timed article.

While Brits and other brave nations across Europe are fighting

in the MEP elections that occur this very week to break the EUSSR yoke that subverts their sovereignty …

=
=

…it seems the mandarins in Broadcasting House are clutching at any straws from any source, or any era, to defame populist patriots.

   .