"I don't know if this is the first time in Europe that a former minister is facing prosecution not for economic crimes, but for government action".
That's what Matteo Salvini said last week as he was put on trial for doing his job as Interior Minister, for defending his country against illegal alien incursions.
…..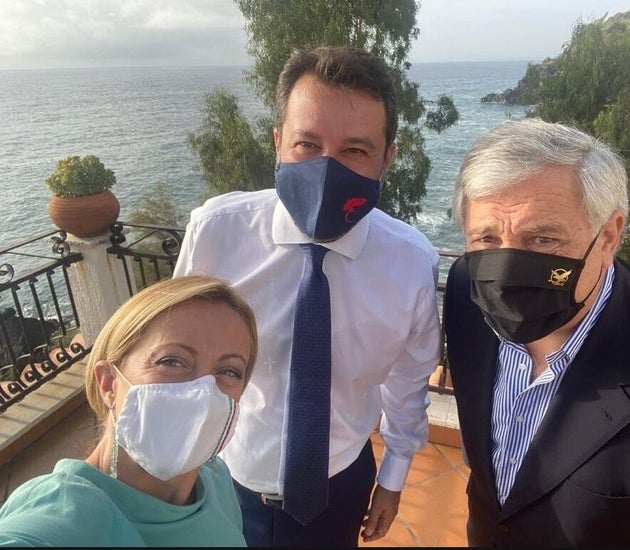 I won't go into the details, which I've mentioned previously…
…but I do want to keep an eye on this case, which got off to a promising start when the court ruled that a batch of Conte's Curs, including the Italian PM and several of his deplorable ministers, would be required to attend and testify.
They were in government with Matteo Salvini when he did his best to safeguard Italy, so questions may be asked about collective responsibility.
It's great to see his allies like Giorgia showing up to show solidarity.
There's not a lot we can do from far away, but if you are on Facebook, you could LIKE his page, which is well worth perusing…
.
.
Assaulting a 72-year-old man from behind, kicking him with unheard of violence, crushing his face with a foot.
For a mobile phone and a few euros….
A disgusting crime, committed by a convicted "serial robber," but above all wicked, inhuman, monstrous.
Thanks to law enforcement this criminal is in jail, I hope he pays and gets expelled from our country: GO!
.
….as I have shown you before!