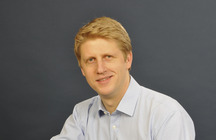 Johnson
=
If anyone needs background on how Red Nazi censorship began ( in the 1960s) you can see what I wrote in Crack-Down Time In Canada – Smash The Red Nazis!  –  the problem of leftist intimidation is as big in Canada and in the USA as it is in The Old Country.
If you're already au fait with the issue, you'll applaud Johnson's speech, in which he recognised realities.
"In universities in America and worryingly in the UK, we have seen examples of groups seeking to stifle those who do not agree with them…   http://www.bbc.com/news/education-42481329
======
…We must not allow this to happen. Young people should have the resilience and confidence to challenge controversial opinions and take part in open, frank and rigorous discussions."
The BBC also offers some background on 'no-platforming' of people the uni-reds dislike but also on the moronic 'safe space policies!'

=
"Safe space" policies are intended to protect students from views and language they find offensive, including discrimination.
=
BOO-BLOODY-HOO!
No Platform is simply jackboot fanaticism…
=
=
…a hatred of patriotic or conservative ideas, which the college commies cannot defeat in debate  – hence they want them silenced.
But this 'safe space' 
slop?
Pathetic!
Smarmy little brats need to be
PROTECTED
from ideas?
If they are THAT immature then they have no place in institutions of higher education at all.
Best put them back in kindergarten, or a toddlers' creche, where they can throw their tantrums under proper supervision.
But this next part's where my headline came from –
In 2016, nearly two thirds of university students believed the National Union of Students was right to have a "no-platform" policy. That approach means people or groups on a banned list for holding racist or fascist views are not given a platform to speak on student union premises.
First of all, it's ridiculous that self-confessed marxists are allowed,  yet racists and fascists (designated as such by NUS retards, of course) are banned.
=

Communism has killed more human beings than ever the 'fascists' did!
Even if a banned speaker chooses to show up dressed as Mussolini, why shouldn't he or she be free to speak? Were Il Duce's thoughts so grand that no undergraduate today can challenge them?
More realistically, we have seen many examples of non-'fascist,' non-'racist' speakers, like spokespersons for UKIP, blacklisted by Red Nazis who call the shots in student affairs. That East Anglian example near the top of our page is one such.
But who puts the red scum in charge of student unions?
The 'students!'
The reds are elected by 'students,' in elections where all students can vote. The reds use 'mass meetings' to push through their infantile repressive resolutions, meetings at which every student is entitled to attend and vote.
So that poll seems to be accurate.
Most students' are either complicit in Red Nazi intolerance, or, if not, too slack-brained to do anything about it.
=
Collaborators or creeps!
==============
Maybe Johnson' new Office for Students will preserve freedom of speech with its proposed fines for universities that don't actively move against threats. They could even be suspended or deregistered.
Or why not look at bolder ideas!
Might be better to provide student services via the universities rather than the student unions. Then make union membership voluntary rather than  automatic. The student unions represent very little