Those of you aboard the Resistance will know what Visegrad means.
Historically, it's a castle, and a dashed fine castle, as you can see, perched high above the Danube.
I'd love to drop by for a look-see, being an afficionado of such fortresses, even when they're the scene of sad events.
=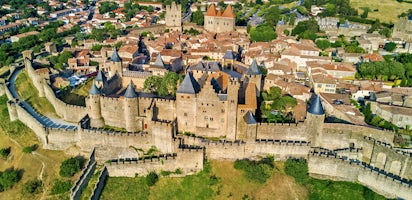 But let's not forget that there's a great deal more indeed to that name Visegrad than just a mighty castle.
==
000
The Visegrad Four are Hungary, Slovakia, Poland and the Czech Republic, valiant nations who refuse to bow to the multicultists who rule the Brussels Empire.
=
=====
What a contrast their ministers are to those of Germany, France, Italy, and Malta who concocted a plan for the faster redistribution of migrants. They presented it to another 24 colleagues at their meeting in Luxembourg on October 8, the Sme daily reported.
'Redistribution?'
Repatriation's what's needed!
But that is not how the dreadful Euro-Commissar for Migration, Dimitris Avramopoulos, sees it.
=

=
He's been 'calling for a permanent mechanism,' not to expel the sea-borne spongers but to force member-states to let even more unwanted aliens in!
Avramopoulos will by now have been replaced by another leftist, but we know that the EU Commissars' Vice-President, the Dutch Dark Lord, is entrenched in power for further years of bullying.
==
==
We know, and the Visegrad4 know, the depth of Timmermans' evil.
The man has made no secret of it.
Frans

 

Timmermans

, the Dutch vice-president of the European Commission, said that "diversity was the future of the world," and that Eastern European nations would just have to "get used to that."   http://www.telegraph.co.uk/news/worldnews/europe/hungary/11893375/
He has, however, got a fight on his hands, because his multicult nightmare is not shared by others.
However, the interior ministers failed to make a deal.