The BBC, in its war on the monarchy, opened a new front today – their target is the UK tourist industry!
=
They had some woman named Allyson Stuart Alison on, to tell Brits and the rest of the world that although "Americans are drawn to this country…the impact is yet to be seen…the heritage element has been hurt.. "

WHO SEZ?
The sort of BLM-Left-Democrat element who are all for the neurotic actress are not remotely interested in the British heritage…
.
Hitler-Haus Faces Blitz – How About Satan's Lair in London? 
….except maybe if that's interpreted as including the monument in Highgate Cemetery.
The BBC hackette gibbered in response, that 'the sympathy of Americans is palpable..'..meaning sympathy for the two cuckoos. 
I think that was Bulky Bundock, who is a pain in the butt at the best of times…
…but who may have drawn that erroneous conclusion from the fact that – as far as I could tell, the only Americans on BBC today have been yapping BLM freakos…
Meanwhile, Biden, whose concern for women is normally negligible…
Left's War On Women! Sicko Biden's Knock-Out Blow? 
…has praised Mental Health Meghan's 'courage…'
… 
There are so many causes of mental disorders!
===
….as has Cigar-Man Clinton's wife.
That should galvanise enthusiasm for the Royal Family among the millions of discerning Americans who have seen through the ludicrous narrative portrayed by the BLM billionairess, Orrible Oprah….
…and when international travel resumes, good Americans will surely be interested in coming across the Atlantic to see if the British heritage has survived the evil BLM vandalism…
=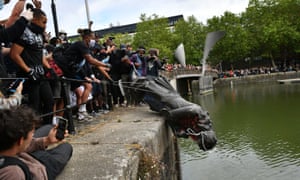 …which mirrors what's gone on in the USA.
I looked up the hitherto unheard of Allyson Stewart-Allen, and can see no obvious left affiliations…
=
…but on the contrary, she is said to be a renowned advisor, author, speaker, educator and NED whose expertise in brand internationalisation is sought by leading businesses globally through her consultancy, publications, appearances and corporate education.
On the other hand, she IS a Californian.