Fascinated by the comments of Her Britannic Majesty's Ambassador to Indonesia this week …
–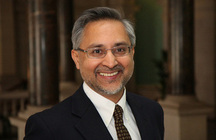 In his first year celebrating the annual Muslim celebration of Idul Fitri in Indonesia, British Ambassador to Indonesia Moazzam Malik says he feels the traditions of joy for Muslims are not that different from those observed in his native UK.
http://www.thejakartapost.com/news/2016/07/07/idul-fitri-tradition-in-ri-comparable-to-uk-envoy.html
As I prepare to go into town this beautiful Jakarta morning, I am looking forward to seeing the trappings of intolerance gone from fancy restos and humble eateries alike. 
I refer of course to those offensive curtains erected in their windows, to which I made reference very recently.
Lukman
=========
Those who do not fast must respect those who fast and vice versa, Religious Affairs Minister Lukman Hakim Saifuddin said…  http://www.thejakartapost.com/news/2016/06/13/tolerance-and-mutual-respect-a-must-during-ramadhan-religious-affairs-minister.html
Lukman is of course correct,  echoing a similar sentiment I've often quoted, the words of the late President Gus Dur.
———–
'If we fasting Muslims want respect, let us also respect those who aren't fasting.'
===
If somebody wants to go from pre-dawn to dusk without eating and drinking, and manages to do so, I respect his or her tenacity, and would not seek to interfere in such acts of self-denial.
---
—
Equally, anyone, of any faith, who wishes to eat and/or drink during those hours should feel free to do so, unmolested by either IslamoNazi thugs like the FPI…
… or by sectarian fanatics like those benighted local government regulators up there in darkest Serang, in Banten Province.   Bigot Goon-Squad Bullies Vendor – Decent Indonesians Open Hearts AND Wallets!
Lukman again – "During Ramadhan, the holy month, we must reinforce and strengthen our tolerance, not only among the Ukhuwah Islamiyah [Islamic brotherhood], but also the Ukhuwah Wathaniyah [brotherhood of the nation]," he told journalists at the State Palace.
I like Lukman.
Even when I disagree with him, he is such a refreshing improvement on his predecessor, Suryadharma Ali, a politician so beyond the ken of normal folk…
—————–
White-shirt fuhrer Rizieq with Ali.
———–
…..that he was prepared to accept awards from those afore-mentioned IslamoNazis.  Good Indonesians Denounce ArchBigot Ali's Latest Intolerant Outburst
oooo
But it would be good if Lukman tried to be a little more pro-active. He could take a giant leap for fair play, tell his government colleagues to give up on kill-joy diktats which target those not abstaining from fun…
 But even a small step would be progress of sorts, a ministerial exhortation to all the warungs, wartegs, restos and all eateries in Jakarta to remove those ridiculous pieces of cloth draped across their windows during Ramadhan.
They have two disadvantages.
00000000000000000000
First, you can't watch girls go by if you are sitting within.
===============================
Second, and arguably more compelling, the silly little sheets are a condescending insult to every fasting Muslim who passes the place.
Those draped windows mock their tenacity and suggest their commitment to self-denial is as flimsy as the cheap cotton of which the curtains are usually made.
—
—
As if the sight or smell of sate kambing or nasi goreng would bring them to break their fast!
Rather they should welcome such temptations, which can demonstrate they're above mundane distractions. 
oooooooooooooooo
Back to Pak Malik. 
"There are a lot of Muslims in London, and even if we are not the majority, we observe traditions that are similar to those in Indonesia, such as pilgrimages to family graves, gathering with family for meals and silaturahmi," Ambassador Malik said on Wednesday.
Yes, Your Excellency, those are nice traditions, worthy of respect, and yesterday I sent out quite a few SMSes wishing various friends 'Selamat Idul Fitri,' the local equivalent of 'Merry Christmas,' with which, despite the ranting bigots' manic antics…
…they greet me in December.
But there are other very different 'traditions' here, like sectarian sticky-beak raiding parties… 

—————
…which are staged not only by the white-shirt hoods but by tax-funded civic militia and the constabulary, which need to be STAMPED OUT if Indonesia wants to show the world that it's a better place to be than the shariah police states in the Middle East.  
It's important that readers in Western nations should remember that their nations too face the intrusion of primitive intolerance.
We saw it in France this year…
 …and we've seen this vile phenomenon in London too, maybe not in Harrow, where Mr. Malik grew up, but most certainly in Tower Hamlets, and elsewhere in England.
And what, may we ask, did Home Secretary Theresa May ever do about that?
But then, she has some odd notions, hasn't she?