NPR ('National Public Radio') is an anachronism,  if there was EVER any justification for a state broadcaster in a land as teeming with media as the USA.
I know President Trump has been busy but he really needs to find time to root out the leftists who have, as in other countries' state-funded media…

 
…somehow gotten control and are oblivious of their duty to play fair with the tax-dollars they slurp up hoggishly.
All that's been said before, of course, but NPR's latest stunt, handing a megaphone to pro-crimmigrant agitprop 'activists…
=

=
 …and adding insult to injury by describing the far-left pressure group as 'advocates' spurs me once more to draw my American readers' attention to the problem.
I have perused the transcript carefully, as you can, to make sure I'm not misrepresenting it, and the NPR 'host,' Noel King by name, leads off with a melodramatic intro, viz.
Parts of Central America are torn by severe gang violence, and so we're seeing an uptick in the number of migrant teenagers crossing into this country. President Trump has said many of these kids are gang members themselves and they should be sent back. But
Of course there's a BUT, if the elected President is mentioned on leftist media, and here we go..
…but as reporter Jessie Knadler reports, immigrant advocates say most of them just need help.
Illogically, having claimed that the pro-crimmigrant 'advocates' are talking about 'MOST' illegal alien youth, the said 'advocates' are focusing NPR listeners' attention NOT on what NPR terms the 'vast majority released to family or shelters across the country while they wait for their cases to be heard in immigration court.
No way.
Instead, the programme is entirely into the worst of them, 'about 200 a year deemed dangerous, either to themselves or others,' who very wisely are locked up!
=
=
So we have to listen to a pinko poetry prof given to dropping in on the savages at their 'maximum-security juvenile detention facility,' and to the gang-bangers' 'poetry…'
=
( ' With no reason to exist, I often forget that I am real, and this makes my soul ache ' – yeah, seriously!)
=====
…and then to a far-left shrill named Holly Cooper. She is co-director of something called the Immigration Law Clinic at the University of California, who breathlessly amazes us with the revelation that 'being in a cell is traumatic… "
BOO HOO HOO!
The so-called reporter, Knadler, makes no effort to challenge the daft bint's waffle, preferring to act as a Little Sir Echo, e.g.
She says many don't even understand why they're detained… these minors are in a legal no man's land….
On and on, and remember, that's not the far-left interviewee, but the 'objective' reporter?
Aaah, but eventually, he realises that people like me are wondering if he ever studied basic principles of journalism.
Another pinko jerk named Lenni Benson, from New York Law School's Safe Passage Project, has been wittering, when finally Knadler gives a brief airing to normal people's thoughts –
But Trump says that the violent MS-13 gang, which has ties in Central America, is exploiting this system. His administration wants to close loopholes that he says allow gang members to enter the country as unaccompanied alien children, or UACs. Scott Lloyd, director of the Office of Refugee Resettlement, also testified before Congress they're ramping up gang prevention.
=
Scott Lloyd's voice is heard – one sentence!
=
Then Knadler shows us his valiant commitment to ensure that leftwing concerns get the lion's share of the broadcast.
"At the Shenandoah Juvenile Center in Virginia, there's another legal fight. A lawsuit alleges beatings and psychological abuse by guards. Officials at the center have denied the allegations. Professor Michelson says his poetry sessions helped the kids.
Oh For Pete's Sakes!
'Poetry gives them a language to think about what they've been through, who they are, who they'd like to be, in ways that are potentially transformative.'
And that's it.
One mention of Trump's views and one short bit of input from Mr. Lloyd, as compared to the pinko poetry prof, plus Horrid Holly, plus Lefty Lenni, then back to the pinko poetry prof again…?
BUT…
Knadler's not done. Here's his grand pink finale, a plug for the prof's propaganda publication!
'Late last year, he published a book of poetry from the kids called "Dreaming America."
After that, officials at the center asked him not to return. Proceeds from sales go to a legal defense fund on their behalf. For NPR News, I'm Jessie Knadler in Virginia.' 
Ain't that something, all those SWEET little brutes in their maximum security centre…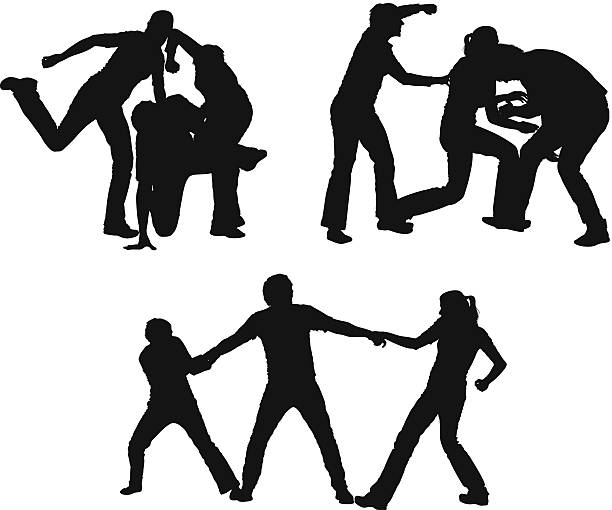 … 'Dreaming America…'
C'mon, Donald, TURN OFF THE TAX TAP!