I see that Canada, or shall we say Turdostan.. .
.
.
.   is welcoming back..
  'Muslim convert Jack Letts, 28, who had held dual British and Canadian citizenship, declared he was an "enemy of Britain" after travelling from Oxfordshire to Syria to join the Islamic State of Iraq and the Levant (Isil) terror…'
..of whose vile existence we have written previously, and whose self-identification as our common enemy has long been known…
….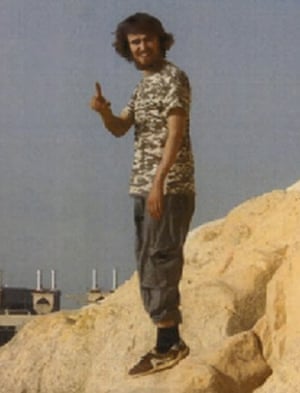 Remember?
If Canada had not unwisely abolished capital punishment, and if there were plans to let Canadians vote on restoration of the death penalty…
.
.
…for any and every Canadian who adhered to the murderous gang called ISIS…
.
.
…most of us would say okay.
Bring him back, prosecute, then put him down!
But no way today, with Justin Turdo still in power…
…who likes to bring blood-stained beasts back….
..
… and enjoys philosophising….
…on the motivations of vermin, no way will anything like justice be done.