A useful story, on the thousands of UK tax-payer pounds wasted….
=

========
….on feeding the primitive horde imported by Priti Useless.
Why for Heaven's Sake did James Tapsfield, MailOnLine's political editor, choose to insert the bare-faced Big Lie repeatedly brandished by pro-crimmigrant agitprop outfits?
I refer to the following tissue of lies.
….there is little sign of the issue abating with people desperate to find sanctuary and a better life in the UK, often after fleeing war zones and barbaric regimes.
https://www.dailymail.co.uk/ news/article-10339665/ Desperate-staff-buy-pizza- blankets-roll-mats-Channel- migrants.html
Belgium does has a fair bit of mayhem these days, thanks often to the primitives it allows to infest its big cities….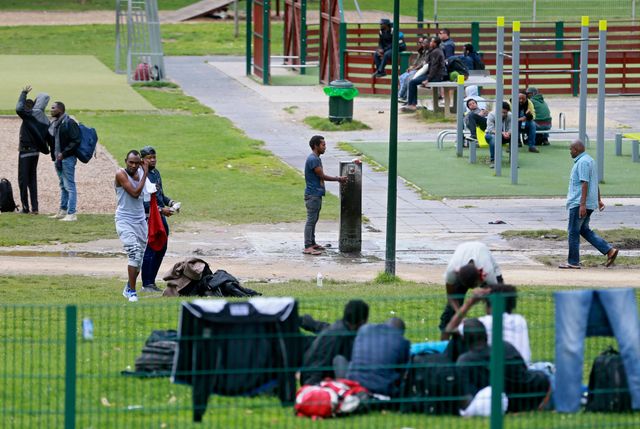 Belgium: Three men "of foreign origin" rape girl (18) on beach while making her male friend watch
https://theoldcontinent.eu/belgium-rape/…
…and France too has all manner of alien violence on its streets…
…oft perpetrated by filthy alien scum.
00000000000000000000000000000
But neither of those countries' governments, however much we might dislike them, can be characterised as a 'barbaric regime,' nor can either European nation be defined as a war-zone!
Yet those two countries are whence the Channel Crimmigrant Tsunami is reaching the British Isles.

Media must stop misrepresenting that key fact!