Just switched over to BBC for a while, Westminster scenes, MPs of various parties offering their words of tribute to Jo Cox.
I didn't see all of them, but some of those I saw were very nice, and clearly sincere.
Until a ghastly specimen from the Labour Party benches turned it into a partisan snarl-fest, a foul attempt to alter the atmosphere from something special to mere low-class political point-scoring. !
—————–
========================
It turned out to be a certain Stephem Kinnock, whose infamous parents, both of them now elevated to the peerage, between them have coined in a small –  no, a huge – fortune as a result of each of them having been granted highly lucrative Brussels sinecures…
=========================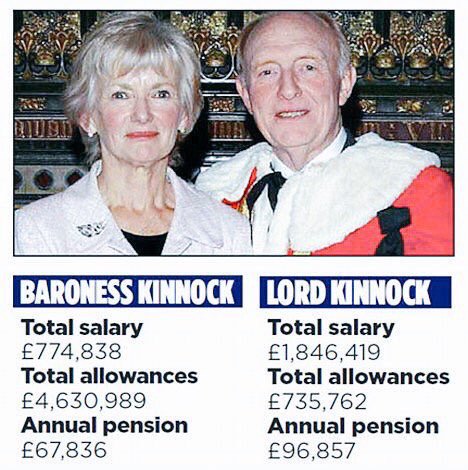 ======================
….shamelessly marred the cross-party civilities with a nasty little yap about UKIP's most effective poster, which I've shown you before, but now show you again.
ooooooooooo
000
Some of you back in The Old Country will have seen the poster on the streets. It's entirely unobjectionable.
And even those who don't like its patriotic message and do want to object, surely they ought to have shown a modicum of decorum at Westminster and left out pinko spouting today. Kinnock's was a sickening exhibition of exploitation of what should have been a solemn  occasion.