Their Authoritarian Urge Is Hard To Hide!
===========================
That was last year…what's changed?
==============================
I just had a gloating email from a Brit friend who lives here in Jakarta.
She has gone home to London for a few weeks and was extolling the joys of eating proper British food, fish and chips, and Cornish pasties, and sausage rolls…
…to name but 3 of the Sceptred Isle's culinary delights which put French and Italian cuisine to shame.
Then I saw this.
Thus the headline, then the somewhat contradictory intro to last week's EUObs story
"We don't want to tell people what to eat," said UN climate panelist Hans-Otto Portner. . Read on »
===
====
A few days before that, the BBC was interviewing some old dame named Debra, from the UN's IPCC gang, telling us that we had to make a choice, either ribs or broccoli, if we want to keep the temperature down.
A little later, the repulsive brat…
…………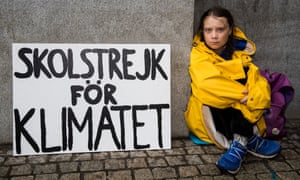 …surrounded by obseqious media, was on the screen, blabbering and scolding grown-ups. She shares her passion for scolding with the IPCC, and more than a few of us are sick of it.
We'll eat as we please.
Ribs for me!
Bacon sandwiches, Aussie meat pies, steak ( well done, of course!) and…
…
….
…YES! – sausage rolls…
====
…and all devoured along with spuds, fried, mashed, boiled, braised, or, my sole nod to Continental cooking, those yummy Lyonnaise ones, whilst sitting, or stretched out, out front, in hot sunny weather!
How about you?