Imagine if any European leader had spoken those glorious words above!
=
=
Every Sorosoid leech in the subversive NGO network would have fast begun spouting vitriol at the patriotic speaker for being 'discriminatory,' aka putting one's own people first.
=
======
Ephialtes The Traitor, aka Guterres, in his UN lair, would have deplored such heresy.
=======

……
Liar Juncker would have denounced the audacity of whoever committed the heinous sin called love of country.  Jean-Claude Juncker: "Nationalism is poison"
============

As would Merkel's Muppet Macron
But then you can't imagine it, can you?
======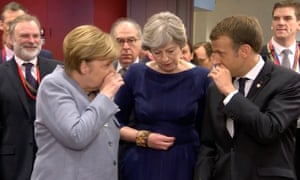 Not one of them puts the nation first!
=
It's impossible to think of  Merkel or Macron or May, even for a fleeting moment, issuing such a clarion call to patriots in their countries.
Or rather they might, but everyone would know it was an exercise in dissimulation.
And as for Canada's unspeakable Justin Turdo, he has pronounced ( proudly, to make matters worse!) the death of his own country's national identity.
—–
Canada's Turdo – national pride out, 'gay' pride in
=============
"There is no core identity, no mainstream in Canada. There are shared values…those qualities are what make us the first postnational state." 
---
So all credit to Indonesia's President Jokowi, who this past weekend used those very words that constitute our headline today.

==
Jokowi
======
He was addressing his remarks to a couple of the more responsible Muslim youth organisations, and expanded the words quoted above to urge his audience –  to continue strengthening their spirit of nationalism and diversity  to maintain the unity of the nation.
"For me, nationalism is the basis for the advancement of this nation," said Jokowi…
Bravo!
And nationalism should be the path for the advancement of every nation! Jokowi's welcome words should, and will, resonate with the overwhelming majority of Indonesians, not just for young people to hear and applaud.
Yet in the Western world, such sentiments are anathema to large swathes of the population…
=
=
…especially among the so-called 'millennials,' who exhibit symptoms of a sort of degenerative spiritual disease, and exhibit them very publicly, like the repulsive creatures in that photo above.
Oh, and before anybody draws my attention to his use of the word 'diversity,' please note it has a somewhat different connotation here from the West.
Indonesia, for those not familiar with this vast country, is diverse, and multicultural, BUT NOT, as in many European lands, due to heedless importation of hordes of alien ingrates.
Here there have been, for many centuries, Balinese in Bali, Javanese and Sudanese on the island of Java, Bataks and others in Sumatra…
=
=
 …and many other ethnic groups on other islands, each with their own culture and language, who usually manage to get along reasonably well.
That's the diversity Jokowi meant, I'm sure!
Indonesia is not perfect, and there's work to be done to stem the tide of Islamist intolerance – and, one hopes, roll it back.
But credit where credit is due.
A national leader who grasps the virtues of nationalism would gladden the hearts of millions of patriots in the Western world, where, outside the USA, they're in sadly short supply.