A campaign based on somebody's ego may not be unique but the news that Howard Schultz, the Starbucks billionaire, is mulling a 2020 run for the White House as an Independent candidate is intriguing.
Not that any of you American readers would vote for a man who has 'distinguished' himself by promoting so-called 'gay' so-called 'marriage…'
=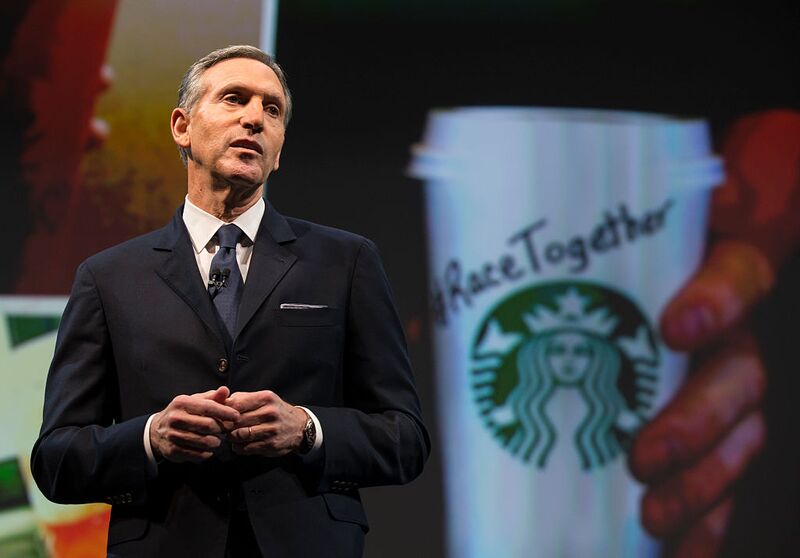 Howard Schultz said at their annual meeting "If you support traditional marriage, we don't want your business…"
…and by his pandering to 'refugees…'

. 
========================================
…….and by dragooning his staff into PC re-education camps – here's a full account of what that refers to, in a letter to an editor from some guy I have never met.  Letter: Is 

Starbucks

 racist?
..and other stuff too!
But perhaps those of who who have a talent for undercover operations should try 'going chameleon.'
Boost his ego!
Email or use Facebook 'Likes' or tweet your enthusiastic interest in his cause.
=
=
He's getting a lot of rough blow-back from the Media-Dems and needs encouragement.
Why should we egg him on?
A Schultz intrusion into the battle between the American candidate and whichever Un-American the Media-Democrat Party chooses very possibly could make it a lot easier to keep the white House tenanted by Donald Trump.