Ada Colau, the Barcelona mayor, whose 'shocking lop-sided behaviour' we have noticed in the past…
.Barcelona Street-Vendors?' Spanish, Catalan, Or
'..displays of sectarian bias totally unbecoming in a civic leader….  
oooooooooo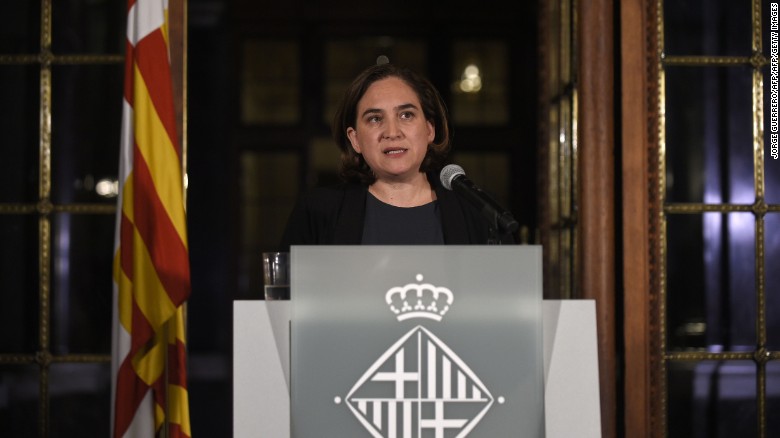 ===================
…has openly declared that a rabid Red represents "hope and the prospect of utopia.".
She was extolling the Spanish Communist Party's Yolanda Diaz.

====
Colau is a dangerous woman, and her exaltation of this CP vixen…
…makes it all the more important that Spanish voters flock to Vox…
….the patriot party which has rhe courage and determination to fight those responsible got the crimmigrant plague….
Spanish Government Guilty Of Gang-Rape?
Spain's Collabo Leaders Exalt Illegals, Abuse Resisters!
…and resist the cultural marxist menace.