After we applauded Mass Resistance and the brave American parents who confronted the pervert brain-wash antics in a Texas public library…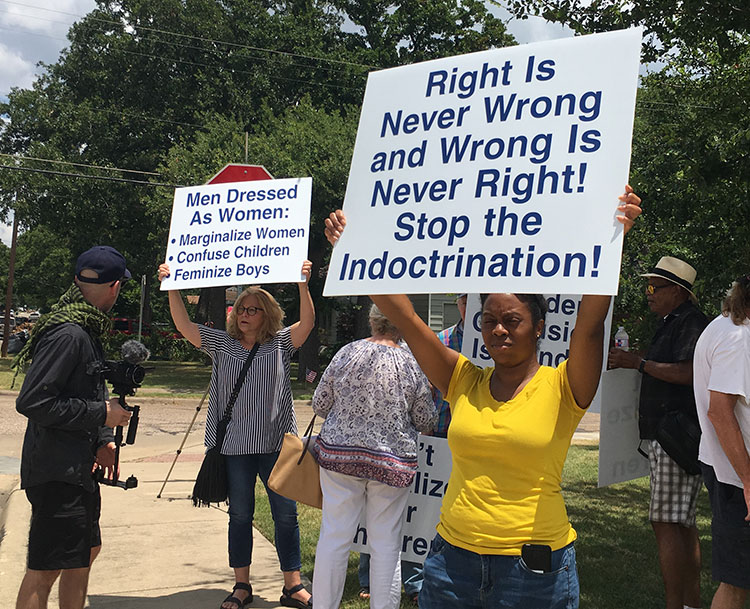 Donate to MassResistance Your support will make the difference!
ooooooooooo

Now we learn that major sports outfits in the USA are collaborating with similarly disgusting freak-shows.
Read on!
Recently, two professional sports teams in Atlanta, Georgia – the Falcons (NFL) and the Hawks (NBA), both pictured in the screen-shot, above** – partnered with the city's 'LGBT Office' and Mayor, to put on a Drag Queen Story Hour (DQSH) at City Hall.
This is outrageous!
Professional sports teams have ABSOLUTELY NO PLACE in promoting perverted notions of sexuality to young children, or, rather, any notions of sexuality, whatsoever!
This petition, therefore, calls on the NFL Commissioner, Roger Goodell, and the NBA Commissioner, Adam Silver, to issue guidelines to all the teams in their leagues, prohibiting them from promoting Drag Queen Story Hours, in any way…
https://lifepetitions.com/petition/the-nfl-and-nba-must-stop-promoting-drag-queen-story-hours
========
Sign up!
Fight the freaks and their friends in high ( or should it be LOW) places!
.