What EXCELLENT news…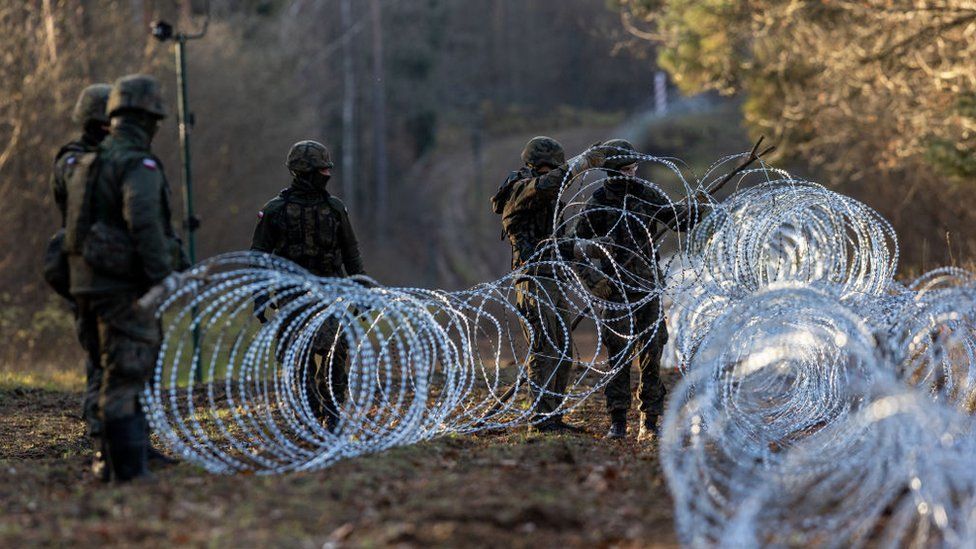 000000
Government accused of backing 'inhumane' policies as 16 people are badly hurt by barrier blocking entry via Poland from Belarus
https://www.theguardian.com/uk-news/2023/may/27/refugees-hurt-dangerous-fence-uk-built-keep-asylum-seekers-out-of-eu-poland-belarus
….
….
...and what lousy journalism, the ghastly Guardian evidently indifferent to the reality, that these whiners wouldn't have a scratch on them, had they not attempted lawlessly to break and enter Poland.
They deserve all the injuries they sustained.
The Guardian, as ever, serves merely as a megaphone for pro-crimmigrant agitprop apparatchiks.
.
.
Their hack Mark Townsend includes in his 'report' vast gobbets of bile from an arrogant leftist bint named….
…

…-advocacy adviser at MSF UK,' who rants that British government 'ministers have serious questions to answer about their role in the harm and misery inflicted upon vulnerable people searching for sanctuary…'
Who's she, to tell ministers what questions they must answer?
We know what MSF – Medecin Sans 
Frontieres

 – is all about.

.
The MV Aquarius is a former German coast-guard and fishery protection vessel (then named Meerkatze, 1977) operated since February 2016 by SOS Méditerranée and Médecins Sans Frontières (MSF)
….
Comrade McCann whines that –
"It is therefore deeply alarming that the UK government is actively and directly supporting these inhumane anti-migration measures."
How so?
It seems the "the government sent personnel to help construct fences in response to 'irregular migration.."
.
.
….